$18 Million in Kindergarten Funding Stripped from N.H. Budget Proposal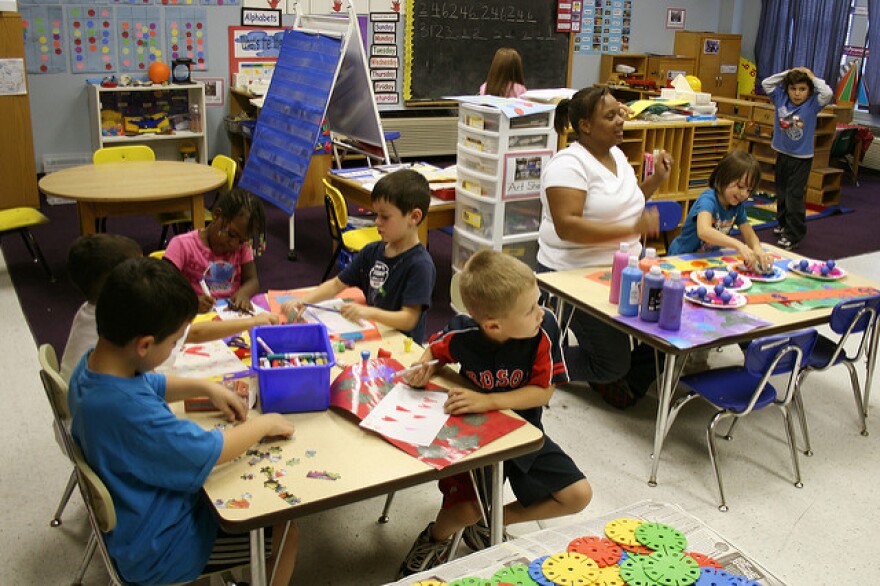 A New Hampshire House subcommittee voted Wednesday to eliminate $18 million dollars in kindergarten funding from Gov. Chris Sununu's state budget proposal.
House Republican budget writers voted to remove $9 million dollars each year in kindergarten funding from the two-year budget. Some opposed to the funding argued that many New Hampshire schools already provide full-day kindergarten, and that the funds should go to other needs, including aid for people with developmental disabilities.
Representative Marjorie Smith, a Democrat from Durham, was strongly opposed to the elimination.
"I am both resentful of and resistant to the argument that if we do provide resources such as kindergarten education," Representative Smith explained, "that we will then have to take money from people who are developmentally disabled."
Governor Sununu had hoped to use some of the 18 million to boost kindergarten funding in towns with a lot of English language learners or low-income students. Full-day kindergarten programs in New Hampshire currently receive half as much money as all other grade levels.