Digital journalist Brian Wallstin and NHPR's News and Digital team explain the issues, timelines and facts behind the news.
News Primer: Legalizing Marijuana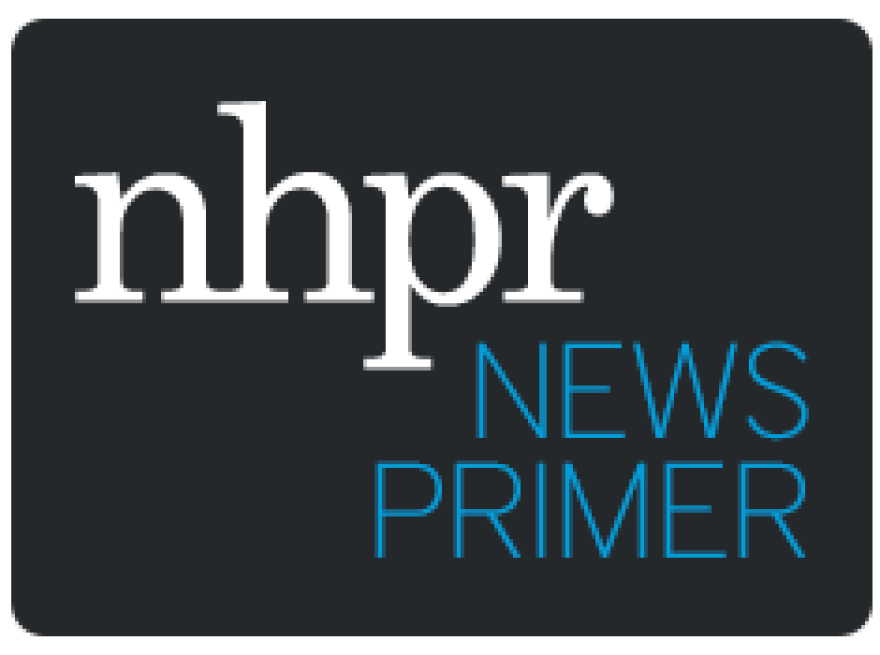 Earlier this month, the New Hampshire House became the first legislative body in the United States to pass a bill that would legalize recreational marijuana use.
The legislation faces numerous – some would say intractable - hurdles, beginning with Thursday's public hearing before the House Ways & Means Committee.
Still, HB 492, sponsored by a bipartisan group of lawmakers led by Rep. Steve Vaillancourt, R-Manchester, has energized pro-legalization advocates. They say it is only a matter of time before New Hampshire follows Colorado and Washington, where voters approved ballot measures legalizing the retail sale of marijuana to adults in 2012.
Right now, the bill leaves unanswered many questions about exactly how New Hampshire's retail pot industry would work. But here are 10 things to think about as the debate continues.
What is the goal of the proposed law?
HB 492 aims to put the distribution of pot into the hands of "legitimate, taxpaying business people and not criminal actors." It would make it legal for adults age 21 and older to possess up to an ounce of marijuana or five grams of hashish. Wholesale and retail sales would be taxed much like alcohol is.
How would it work?
The state would regulate marijuana from seed to sale. Specific licenses would be issued for four types of "marijuana establishments" - growers, processors, retail stores and testing facilities that would certify the safety and quality of the pot on the legal market.
Would I be able to buy it anywhere?
The bill restricts sales to "retail marijuana stores." The Department of Revenue would have the authority to determine the number of marijuana establishments that would be allowed to operate.
However, the bill stipulates that there be at least seven retailers - one for every 10 retail liquor stores in New Hampshire (there are 77) - and at least 10 cultivation facilities.
Can cities and town ban marijuana establishments?
Yes. The bill gives local government the authority to prohibit or limit the number growers and retailers in town. Those who allow it will be able to review the applications of those who seek a license, and they could regulate where and when marijuana establishments can operate.
Are there are other restrictions?
The bill prohibits marijuana establishments less than 1,000 feet from a school.
It also makes it illegal to smoke marijuana in public, although the bill decriminalizes the possession of small amounts. Right now, an arrest for possession of any amount of pot could land you in jail for a year and result in a $2,000 fine.
Under HB 492, the penalties for both underage possession and smoking in public would be no greater than a $100 fine.
Can I grow my own?
As long as you are 21 years old, grow it on your own property or with the permission of the property owner and take "reasonable precautions" to secure the plants.
The bill requires that cultivation take place in an "enclosed, locked space" out of public view. The plants could not be seen from the air or with binoculars or "other optical aids."
How will marijuana be taxed?
Sales from growers to processors and retailers would be taxed at $30 an ounce. A 15 percent sales tax would be applied to retail sales.
How much revenue would that mean for the state?
Several factors make it difficult to make revenue projections, according to the bill. The Department of Revenue Administration reports that data on the cultivation and usage of marijuana in New Hampshire "is outdated and would require numerous assumptions."
The department also said the state would "incur significant costs" to develop and implement mechanisms to license marijuana establishments, collect the taxes and enforce the new law.
However, Rep. Frank Sapareto, R-Derry, said legalization could generate up to $30 million a year.
Isn't marijuana still illegal under federal law?
Yes, but the Obama Administration has made it clear it won't arrest pot users in states that have legalized the drug.
In August, the Department of Justice went further, issuing new guidelines that said it would not prosecute growers and retailers who comply with state laws that have "strong and effective" regulatory controls.
And just last week, Attorney General Eric Holder said new rules are forthcoming that will make it easier for legal marijuana-related businesses to access banking and credit services.
What are the chances of HB 492 becoming law?
It's highly unlikely. The full House will have to vote on the bill again. If it passes, it will go to the Republican-led Senate, which rejected a bill to decriminalize pot possession last year.
Should the Senate happen to change course, Gov. Maggie Hassan has promised to veto the legislation, saying legalizing marijuana sends the wrong message to children in the Granite State.