Car Crashes into DMV Building in Concord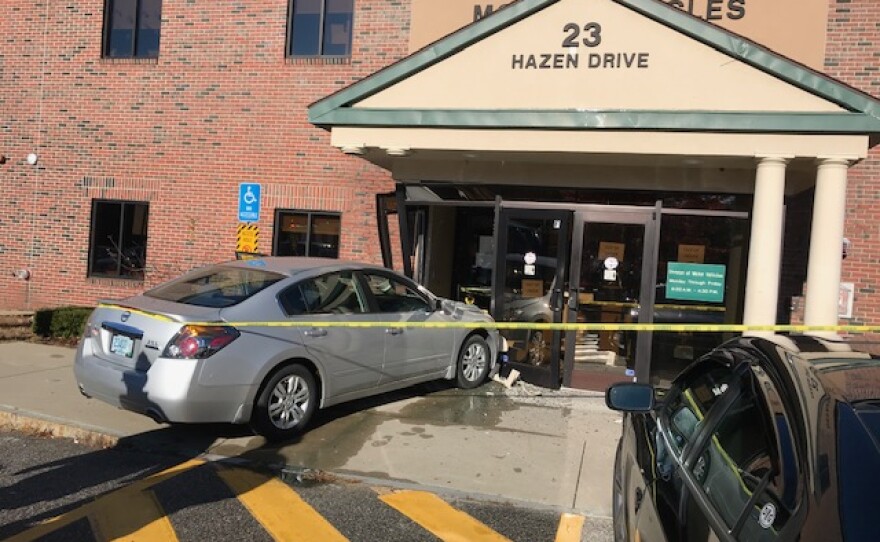 New Hampshire State Police are investigating after a car drove into the offices of the Department of Motor Vehicles.
The accident happened at about 9 a.m. Wednesday and caused significant damage to the façade of the DMV building in Concord. No injuries were reported.
State Police Major John Encarnacao says an investigation is still ongoing but at this point it seems like it was just an accident.
"There was no impairment or anything. It was a simple mistake by the operator. It appears that she may have just hit the accelerator rather than the brake."
Encarnacao says he thinks it is unlikely that any charges will be filed. Meanwhile, the DMV remains open for business.