• Check out our list of New Hampshire museums, galleries, performance venues & independent bookstores, sorted by region.• You can also find art exhibits, book readings, live music and more on our Public Events Calendar.
Top 5 Audiobook-Celebrity Pairings of 2012
Today we spoke with Robin Whitten, founder and editor of AudioFile magazine about the best books read by celebrities in 2012.
What really caught our attention was the way celebs and books were matched this year. Turns out, some of the pairings were part of a marketing initiative by Audible.com, which paid Hollywood A-listers big bucks to raise the profile of this already-exploding genre. But not every actor gets to choose a book to read...some are cast, just as they would be for a commercial or Special Guest Star role in your favorite sitcom.
1. Claire Danes: The Handmaid's Tale by Margaret Atwood
We're not sure if Danes' famous uglycryface will translate to listeners who aren't fans of "Homeland" or "My So-Called Life," but it seems Danes' career playing victims of society's injustices served her well in this performance, which the reviewer called "a consuming listen." Know what would have made it more consuming? A little Jordan Catalano, that's what.
Danes talks about the book for audible.com's a-list collection marketing campaign:
2. Johnny Depp: Keith Richards' Life
Depp has famously claimed to have based his performance as Captain Jack Sparrow in the Disney "Pirates of the Carribbean" franchise on the craggy Rolling Stones guitarist. Now, it seems he's paying Richards back for stealing his swagger.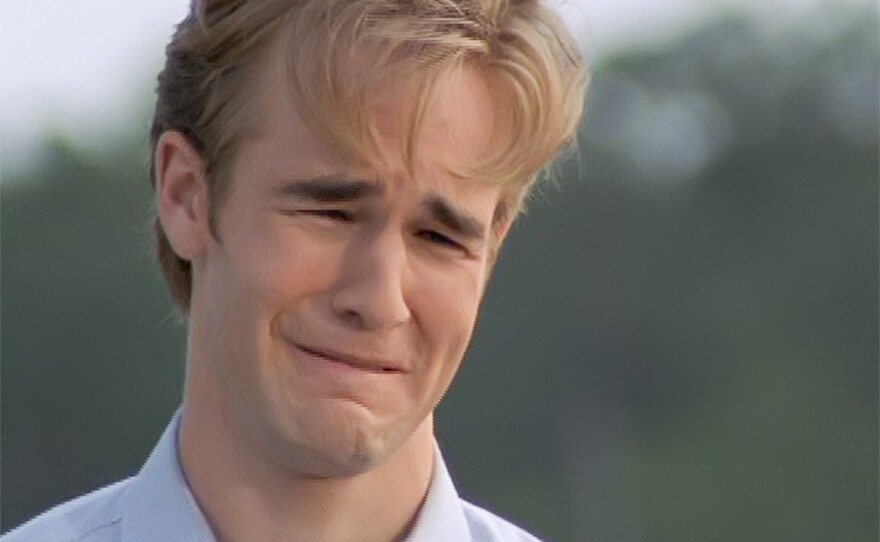 3. James Van Der Beek: Chomp by Carl Hiaasen Got kids and don't feel like reading to them? How about letting Dawson give it a go? Turns out, he's pretty good at it, at least according to AudioFile's reviewer, who says "Van Der Beek delightfully captures an array of Florida denizens and Hollywood types." Not surprising...he did always want to direct. (Take THAT, Joey Potter!)
M10-VANDERBEEK.mp3
J-VDB reads
4. Alan Cumming: Dracula and MacBeth
Why did these reads make the list? Because it's Alan Cumming, that's why. His one-man staging of MacBeth made him a natural for that book, but check out the contrast between his Scottish brogue and his more staid, British read of Bram Stoker:
5. James Marsters: Carnival of Souls by Melissa Marr
martsters.mp3
Marsters can read...even in the day time.
If you were shocked to discover the actor who played Spike on "Buffy the Vampire Slayer" wasn't actually British, you might also be surprised to find out Marsters has a thriving career reading books on tape. Marr's paranormal tale seems a natural fit for Marsters, and they have embraced their author-reader pairing, even appearing together at his Montreal Comiccon table this fall.