Manchester Job Fair Targets Baby Boomers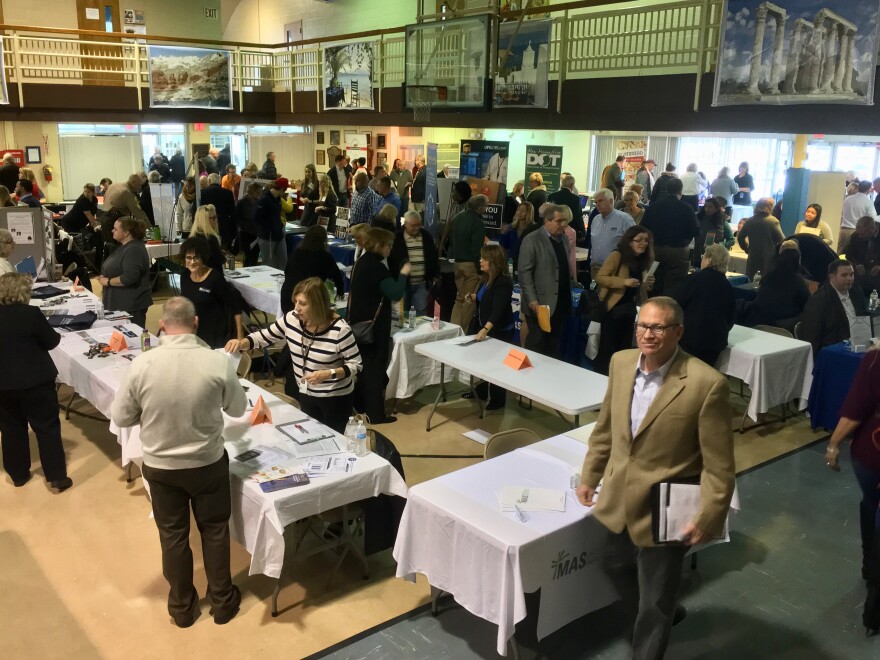 A job fair catering to "experienced workers" over the age of 50 brought nearly 700 job seekers to Manchester on Friday.
The fair, organized by the AARP, the New Hampshire Department of Business and Economic Affairs, and the New Hampshire Department of Employment Security, is the first of its kind to target baby boomers in the state.
This is the fastest growing demographic of potential workers in New Hampshire.
Lonn Sattler, a Navy vet from Barrington, lost his job last year after working for 36 years in veteran benefits.
"I'm not looking for manufacturing entry level - I have got a lot of experience," he says.
Sattler has lowered his expectation for pay, but he still wants to find a job he likes.
"I've only got five and a half years to retirement, so I could do something I hate," he says, "But I'm looking for something I'll enjoy doing, something that I'm good at."
The fair drew 100 employers from all industries, with a focus on health and home care.
Richard Lavers, the Deputy Commisioner of the N.H. Department of Employment Security, says with the state's low unemployment rate, there are a lot of opportunities for baby boomers.
"Maybe you have some experience as a nurse - maybe you're looking for retail or manufacturing or construction; there are employers from each of those industries that are here today with opportunities to be able to hire you right now," he says.