Hurricane Irma Sends UNH Football Team on Detour to Alabama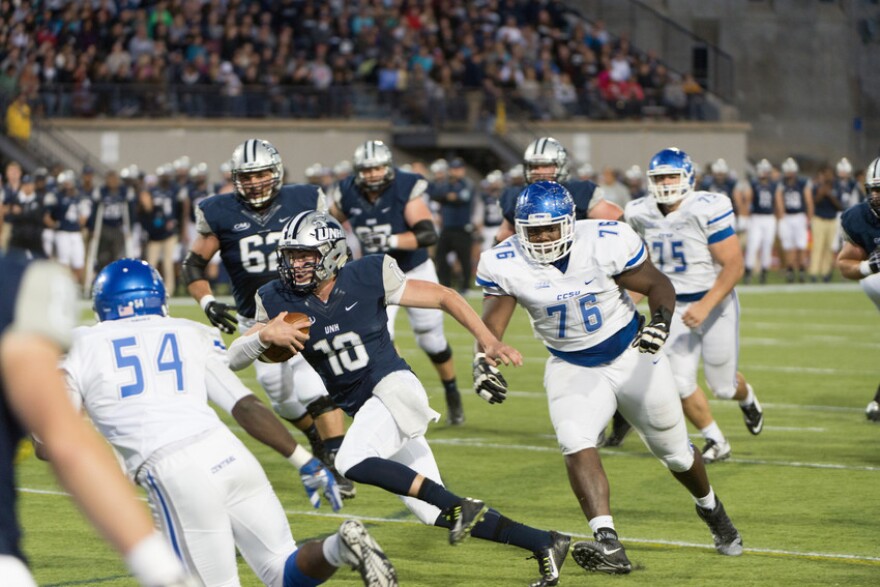 Hurricane Irma is forcing the University of New Hampshire football team to relocate an away game.
UNH head football coach Sean McDonnell says officials at UNH and Georgia Southern University had been considering rescheduling the game. Georgia Southern is near the coast, and in the possible path of the hurricane.
Then, the University of Alabama at Birmingham offered to host the game at its Legion Field.
Coach McDonnell says the change of venue won't cause any disruptions for his players and it will give them a chance to play in a storied football stadium once known as the "Football Capital of the South."
"I've always seen it from afar. One of my good friends in coaching, he lives in Birmingham right now, called me up and said, 'I can't believe you get a chance to play in Legion Field.' So, I'm pretty jacked up about it."
McDonnell says his players will have their work cut out for them – Georgia Southern plays in a conference above UNH.
The game is scheduled to start at 4 p.m. on Saturday.