N.H. Fire Departments Adopt Mobile Version Of Safe Station Model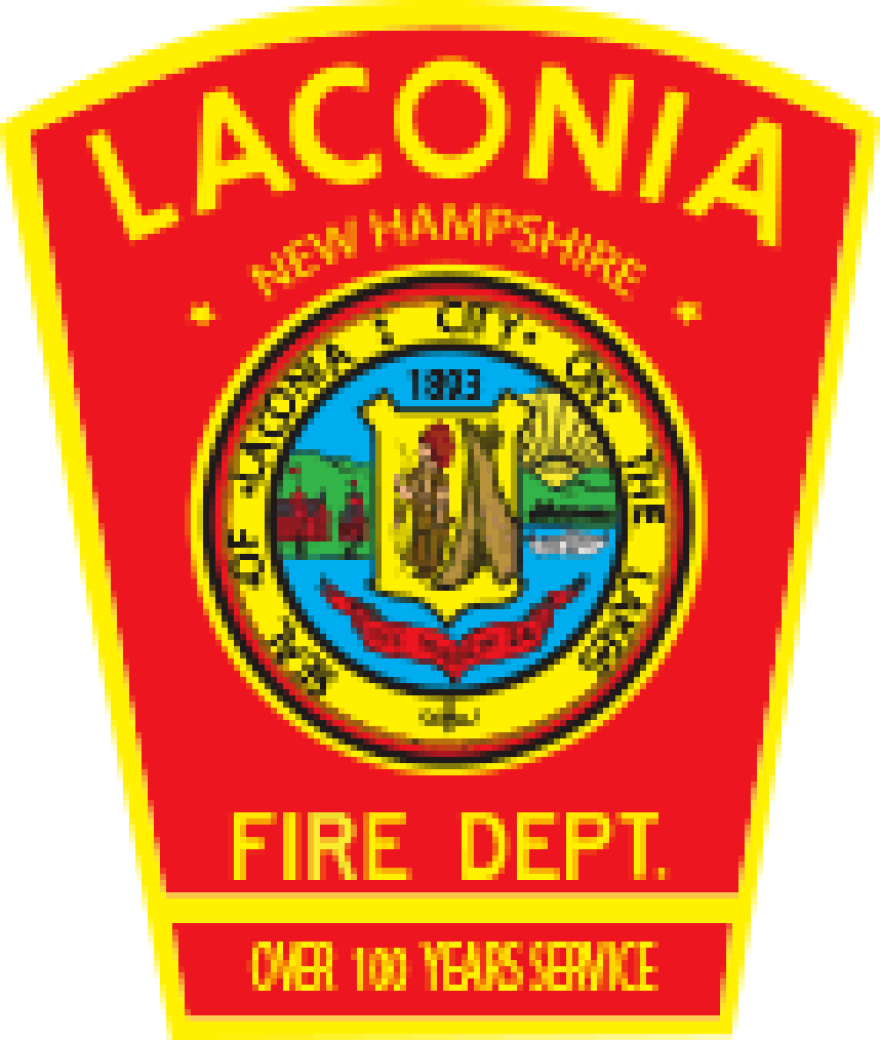 First responders across New Hampshire are participating in a grant program that uses mobile units to connect people struggling with substance use disorders to treatment and recovery services. It's called NH Project First.
Lt. Brian Keyes has already been doing this kind of work for the past two years as the recovery coordinator for the Laconia Fire Department. He says in recent years the department has responded to many more overdose calls than actual fires.
Morning Edition Host Rick Ganley spoke with Keyes about his work with opioid response and prevention.
(Editor's note: this transcript has been edited lightly for clarity.)
The Safe Station model works where people can come in 24 hours a day to a fire station and be connected with recovery services without fear of arrest. But of course if you're in a smaller city that does not have a full staffed fire department going 24 hours a day, what could people do?
Right. Essentially everyone tried to come up with some approach to the Safe Station [model], and this was an opportunity to catch anyone that was slipping through the cracks in our community.
Can you walk us through the process of responding to one of these calls?
So after the overdose, the responders in Laconia will issue a a business card. It has my name. It says recovery coordinator on the back. It says your life matters. You can reach out 24 hours a day, seven days a week with a fire department issued cell phone. So as a recovery coach, in addition to my regular line duties as a fire lieutenant, I carry that phone with me. And when someone suffers from an overdose in Laconia, they're issued the card. They will reach out to me and then we can suss out the individual to see if they've been in recovery before, what their living situations like. And quite frankly, they're typically very broken, very humble. They've perhaps burnt their bridges or grenaded their bridges with their families. They might not have any allies. So as a last ditch effort they they can reach out and I can start to connect them to recovery services in our community.
Is that when they're most receptive -- after they've been treated for an overdose? Is that when the best time to reach them is?
Absolutely. We've found that immediately after the moment of crisis there seems to be a clarity that we can capitalize on, which isn't always able to happen. When you make an appointment, it could be a week later so you get into see someone. And quite honestly these these folks are calling us into their homes, or the families are calling us into their homes so they feel somewhat more comfortable I have found. It's essentially outreach and advocacy for a person who has maybe lost their allies.
In addition to giving this card after they've been revived and they've been treated, are you automatically going and revisiting the next day even if they don't call you?
Sure. So when I come into work I'll look out and see what we had for overdoses. We're still a smaller fire department. So at shift change I might learn that there was an overdose the night before, and I will go in and reach out to that person the following day and offer a hand of help.
Now are they generally responsive to you when you reach out?
I was shockingly surprised to find how receptive individuals are. I have learned that not one of them wants to be in this situation. They all want a way out. And we've learned that it can take up to seven times for someone who is seeking recovery to actually stay in recovery. And that's very true. So we don't give up on anyone.
Could you walk me through a recent case that you've been through that might be indicative of what you go through on a normal basis.
Well of course still functioning on the line as a firefighter and a paramedic -- of course there's the opportunity that I would respond to an individual who has overdosed and then be able to work directly with them after. So I've had, quite frankly, the amazing privilege of being able to revive someone with Narcan, and then see them through to recovery and see them succeed and give back to a community. And then really the gold standard for us now is to see that individual continue to help others once they have achieved the level of recovery where they're stable. They're employed. They have their family back. They have their children back. They're paying taxes again, and they're able to give back to our community.