'We're at a Breaking Point:' Towns Plead With State For Education Aid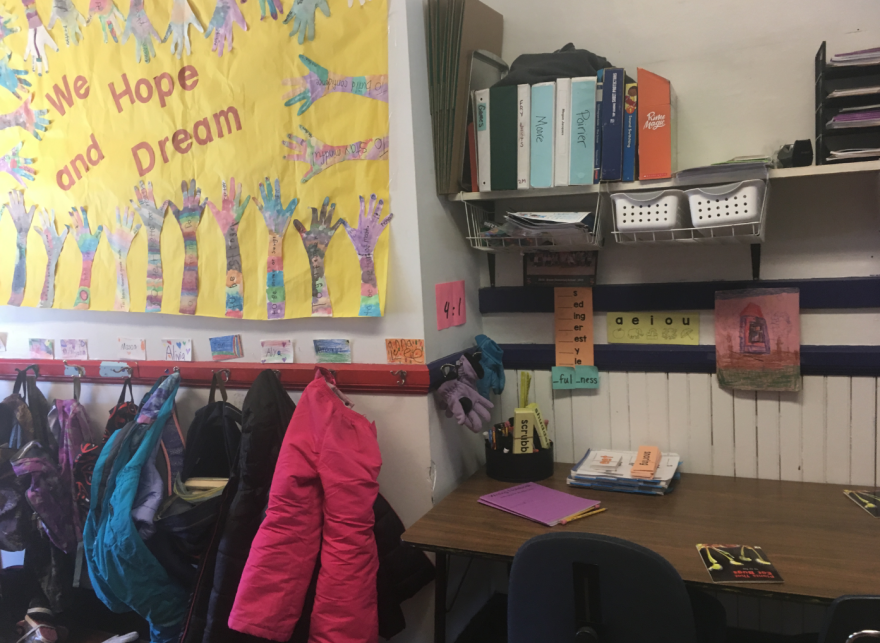 Lawmakers are considering several bills that would restore state education aid known as "stabilization aid" to property-poor towns, and school districts are paying attention.
At a hearing on Thursday, school administrators and town officials from property-poor towns plead with the House of Representatives Education Committee to restore stabilization aid.
"I implore you to help us so we can get through this," Berlin Mayor Paul Grenier said.
"I'm not asking for a handout. What I'm asking for is what the constitution of New Hampshire says: you have to provide an adequate education."
Grenier read from letters of Berlin school board members and the superintendent, who could not travel to Concord because they were voting to close Brown School, the city's last stand-alone elementary school, a decision they attribute to a decline in student enrollment and the loss of stabilization aid.
"This is the third elementary school to close since 2009. We are left with retrofitting Berlin's original high school to accommodate these little ones," wrote school board chair Nicole Plourde.
"These cuts are beyond the scope of what rich communities can imagine."
In an interview with NHPR before the vote, Plourde said the community was grieving the school's impending closure, and that even with consolidation, they were still half a million dollars over budget for next year.
"This the most demoralized we've ever been," she said.
Half of Berlin's school budget currently comes from stabilization aid, which, due to a 2015 legislative change to New Hampshire's funding formula, is decreasing by 4 percent each year. It is set to expire by 2040.
More than 70% of New Hampshire's 245 municipalities receive some level of stabilization aid from the state, on top of per-pupil funds called adequacy funding.
Republican representative Werner Horn, of Franklin, told the Education Committee on Thursday that the decline in aid means some districts are losing hundreds of thousands of dollars from the state each year.
"We've seen building closures; We've seen talented educators laid off," he said. "Not because of any other reason than the education funding formula hasn't been working."
Horn is cosponsoring HB 177, a bill that would reverse the loss of stabilization aid by bumping levels back to what the state doled out last year. This would cost the state around $12 million annually.
He said it's an interim fix to a problem that will only be addressed with a broader overhaul of how the state calculates the cost of an adequate education and helps property-poor towns pay for that.
The bill's primary sponsor, Republican Rick Ladd of Haverhill, called HB 177 "one leg of the stool," and said that a patchwork of other bills could help boost school building aid and require the state to pay districts more per pupil.
"This bill just stops the bleeding," he said.