0000017a-15d9-d736-a57f-17ff91500002
Advocates Appeal State Approval Of Bethlehem Landfill Expansion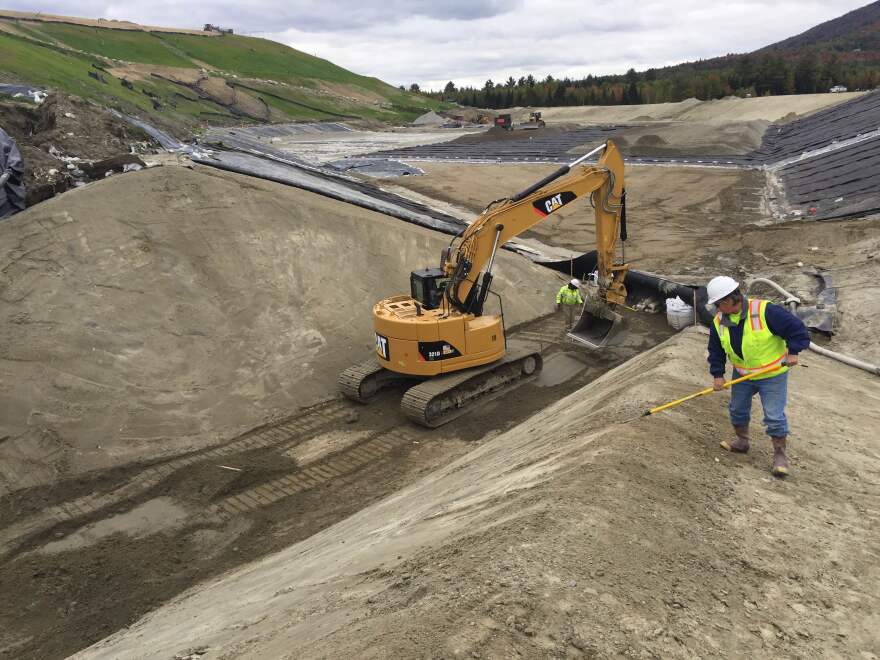 Advocates are challenging the state's approval of a plan to expand the North Country's largest private landfill, in Bethlehem.
New Hampshire gave permission last month for Vermont-based Casella to add six acres to the facility, extending its life through 2026.
In an appeal filed this week, the Conservation Law Foundation argues the Department of Environmental Services didn't adequately consider state and local solid waste plans before granting the permit.
They point out that New Hampshire's own guidelines rank landfills as the least preferred option for solid waste disposal. And they argue expanding the Bethlehem dump wouldn't serve the state's interest – because it gets at least a third of its trash from out of state.
The Bethlehem landfill is also the target of a federal lawsuit for allegedly polluting the Ammonoosuc River.
Casella previously proposed larger expansions of the Bethlehem facility that were rejected by local voters. The company is also proposing a new landfill in the neighboring town of Dalton.