0000017a-15d9-d736-a57f-17ff8d5b0000
Shea-Porter Talks Health Care During Trip to Manchester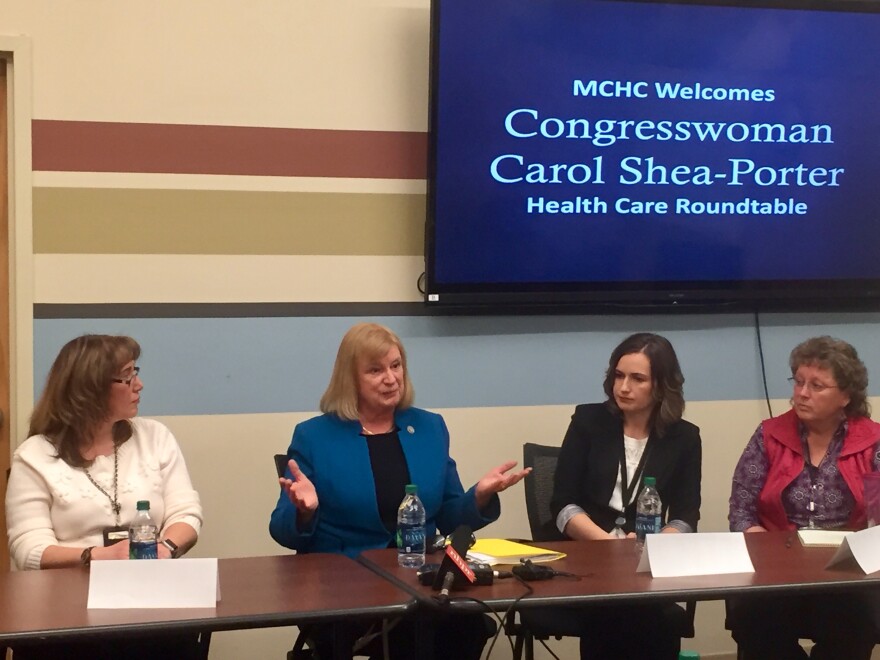 U.S. Congresswoman Carol Shea-Porter has been at home in New Hampshire this week. She was in Manchester Wednesday to talk about health care reform.
With uncertainty around the Affordable Care Act looming in Washington, D.C., Shea-Porter met with health care workers at the Manchester Community Health Center to find out how the A.C.A has been working on the ground.
Those at the center, which treats roughly 16,000 people a year, say this program has increased accessibility, brought down costs and allowed them to expand overall care.
Shea-Porter said this message is what she's been hearing all over the state.
"The fact is that this has been working – you are seeing more patients, you are having better outcomes and people are getting insurance. So this is not the time to reverse direction or just try to tip the boat in anyway," Shea-Porter said at Wednesday's roundtable.
Congresswoman Shea-Porter has also introduced legislation that would expand access to Medicare.