Undercover Video Renews Ongoing Voter ID Debate in N.H.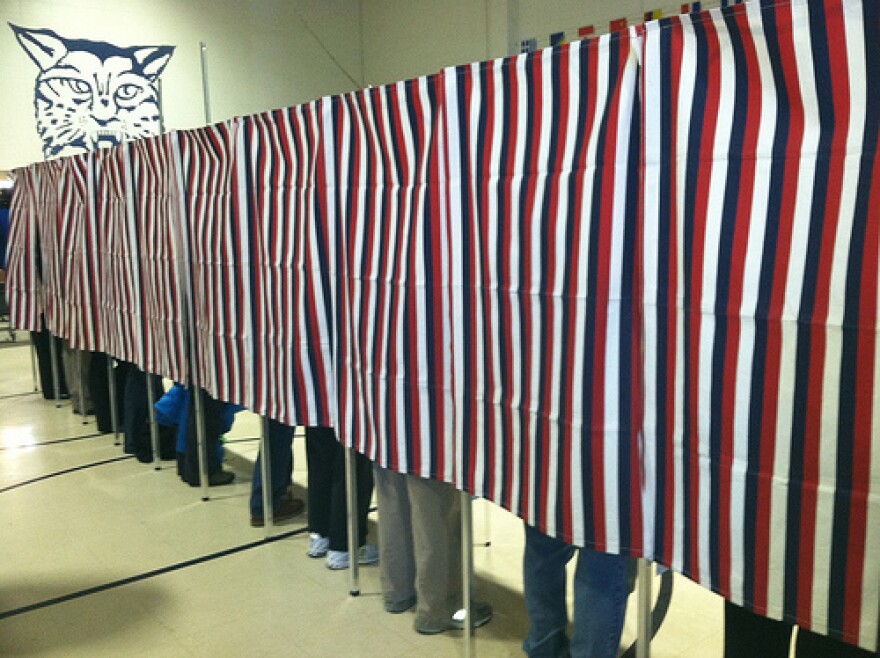 An undercover video claiming to show out-of-state residents attempting to vote in the presidential primary is being reviewed by the Attorney General and is likely to renew a years-long debate over voter ID rules in New Hampshire
The 13-minute video opens with a question: If multiple people from other states showed up in New Hampshire on election day with either no id or an out-of-state ID, could they have voted in Tuesday's primary?
It shows several clips filmed at polling places around the state depicting conversations about the requirements for residency and registering to vote in New Hampshire.
Assistant Attorney General Stephen Labonte says multiple people have reached out to him with concerns about it.
"We received a copy of the video Wednesday," he said. "And we've reviewed the video, and we're determining if any of the conduct portrayed is in violation of state law."
Project Veritas, the organization that produced the video, did the same thing in 2012, with another video claiming to show New Hampshire polling workers distributing ballots belonging to people who had died.
Labonte says the most recent video appears to have been heavily edited.
Voter ID laws have been a contentious subject at the State House. Last year, both chambers passed a law that would've required voters to be domiciled in New Hampshire for at least 30 days before registering to vote here. Gov. Maggie Hassan vetoed that bill.
Senator Sharon Carson has reintroduced the bill this year.
After watching the video on Friday, she says she's struck by what appears to be mixed messages at the polls about who is and isn't eligible to vote in New Hampshire.
"The laws are not clear, they can be very confusing," Carson said. "And that's one of the things I took away from watching the video, was there seems to be a lot of confusion over this issue."
The New Hampshire Republican Party linked to the videos in a fundraising email Thursday, asking for contributions that would help the party "fight to make sure that only people who live in New Hampshire vote in New Hampshire."
The League of Women Voters, meanwhile, has decried the videos as misleading and says it may have jeopardized peoples' rights to privacy at the polls.