News from everywhere *but* Central New Hampshire.
Coos Planning Board Tussles Over Adoption Of Balsams Plan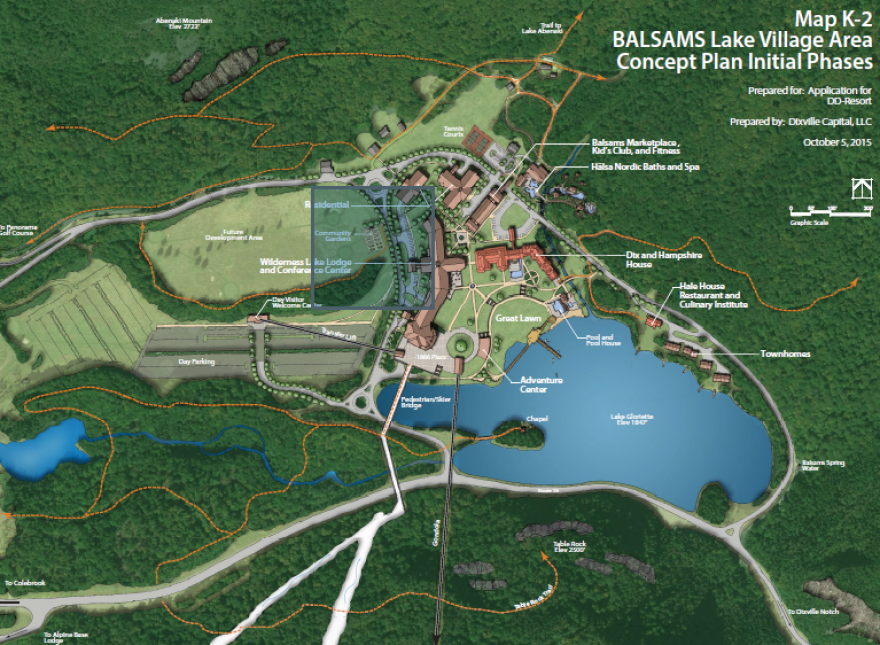 The issue of whether the Coos County Planning Board is moving quickly enough as it considers the renovation of the shuttered Balsams resort came up Wednesday night in Colebrook and in contrast to the board's normal, civil demeanor there were sharp and angry words.
Some board members, led by Leon Rideout of Lancaster, wanted an immediate adoption of the developer's concept plan, which sketches out how the resort's multi-stage resurrection would occur over several decades.
Rideout said the board has been considering the plan for five months and the area needs an economic boost as quickly as possible.
"This board has become a bureaucracy that is blocking economic development in Coos County," said Rideout, a Republican state representative who has announced plans to oppose State Senator Jeff Woodburn, a Democrat, next year.
When the failing resort closed in 2011, it put about 300 full or part-time employees out of work. And it was clear from comments that the planning board wants the project to go ahead.
But chairman John Scarinza - as well as the board's lawyer and several other members - warned against haste. They said while the plan is called a concept it is complex, there have been some recent changes and approval would legally tie the county's hands for decades, including apparently making it responsible for some costs.
It deserves an extra week or two of deliberation, they said.
Approving the concept plan too quickly "is going to come back and haunt the county, in my opinion," Scarinza said.
Board member Fred King said premature approval of the concept was such a bad idea he would resign.
Ultimately the board delayed the immediate vote proposed by board member Rick Tillotson. Instead it agreed to accelerate its consideration of the plan, meeting next week for a work session and hoping to make a decision at a December 2nd meeting.
That is about a week earlier than originally planned.
If the concept plan gets the okay, detailed site plans – not yet submitted – must also be approved before construction can begin.
Developer Les Otten is heading the extensive plan to turn the Balsams into a first-class, four-season resort including a huge expansion of the ski area.
Otten says the first phase will cost about $143 million. But he doesn't have all that funding. The state says it will guarantee a loan of up to $28 million. But that requires the approval of the Business Finance Authority and no meeting has been scheduled.
The developers say they have set an ambitious schedule—they hope to begin construction this spring with an opening late this year or early in 2016