PSNH Granted Request For Time To Negotiate Settlement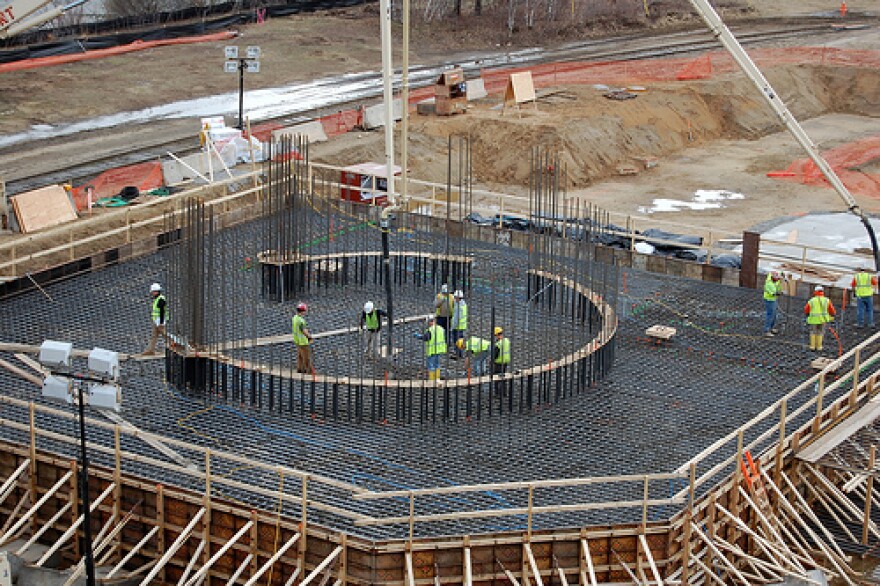 The New Hampshire Public Utilities Commission has agreed to put the brakes on a big decision regarding the state's largest electric utility, Public Service of New Hampshire.
The first is how much it will be reimbursed for a scrubber on a power plant in Bow that saw more than hundred million dollars more than was initially estimated. And the second is whether they should be allowed to continue to own power-plants – period – or if instead independent, third-parties should be the only companies in the electricity generation market.
PSNH wants time to negotiate a big deal that would resolve both issues, which is being called a "global settlement," and regulators have given them that time, by putting a stay on the scrubber decision. They declined to stay the second decision, arguing the proceeding would not hinder settlement negotiations, and they are bound by a law passed last year to expedite the docket.
The state's negotiating team will be Republican Senate Majority Leader Jeb Bradley, Democratic state Senator Dan Feltes, and the Director of the Office of Energy and Planning Meredith Hatfield.
Other parties that have been involved in the PUC proceeding – such as competitor TransCanada, and the environmental groups the Sierra Club and the Conservation Law Foundation – will not be at the table. However, Bradley says that in order to ensure that the settlement reached is one that all parties can accept, he will be doing a lot of "shuttle diplomacy" with those groups.
The PUC says it wants monthly updates on the status of the talks, and that the stay will last only as long as progress is being made.
** An earlier version of this article contained two errors. First, it said that both dockets had been stayed, when in reality only the scrubber decision was stayed. Also it claimed that there were cost over-runs in the scrubber construction. The initial cost estimate for the scrubber was $250 million. Once engineering work was complete the budget for the scrubber was $450 million. The final completed cost was $422 million.**