Tourism is New Hampshire's second-largest industry–if you combine the state's smart manufacturing and high technology sectors (SMHT). It's also a clear point of intersection between government and industry, with the state maintaining a number of parks, campgrounds, and historical sites, and nearby businesses in turn catering to visitors' needs. Given this close relationship, the state provides funding to market New Hampshire to potential tourists. Some of the heaviest marketing efforts are concentrated in Boston, Philadelphia and New York City. Canadian tourists, especially Quebeçois, also make up a sizable number of New Hampshire's visitors. From the business perspective, "tourism" is a broad term. It encompasses hotels, resorts, restaurants, retail, and arts and entertainment, among other things. So while statewide reports may indicate overall restaurant or retail sales are up or down, the story might be very different in New Hampshire's main tourism communities. For these places, weather, gas prices, currency exchange rates, and whether they draw visitors for outdoor activities, site-seeing, or shopping could all be factors.Summary provided by StateImpact NH
Word of Mouth 7.21.2012
Part 1: A Horse of Exactly the Same Color and Jumping for Gold...Someday
Produced with Zach Nugent
The Fédération Equestre Internationale is the governing body that oversees international equestrian competitions, including the Olympics. The FEI is known for stringent anti-doping policies and ensuring a level playing field for all horses in current competition, and champions of the future…some of which might be clones. Yes, that's right; the FEI will now allow cloned horses to compete in international events, and one of those events is the Olympics. Charlotte White is a Deputy News Editor for Horse and Hound magazine, who wrote about what horse cloning means for the future of equestrian competition.
Here's Gem Twist, who's been cloned twice:
And...
One New Hampshire rider is sure to be glued to the TV for the crown jewel of Olympic equestrian contests: jumping. That's because she might very well join them...someday. Elise Lesko is just ten years-old, but it seems she's got the patience (and the pony) to see this dream come true.
Watch Elise and Snitch jump 3'6"...a little too close for comfort:
Instructor Katherine Dow threw out some pretty horse-y words during this piece. I tracked down what a couple of them meant.
Flying Change: A flying change is when a horse changes leads at the canter by switching the leading legs, without a downward transition to the trot. In other words, they switch which leg hits the ground first without having to be slowed down.
Dirty Stopper: When a horse is all set up for a jump and then simply refuses. Here is a video of a "dirty stopper" in action. Just wait until the second round of jumps this rider tries to take with her horse.
Lucky for me, this didn't happen when I was crouched next to the jumps taking pictures of Elise!
Part 2: Chickens and Bulls
New York City detective James McDonnell was looking at a good collar. In July of 1965, a man claiming to be a detective was at the western union office at grand central in the company of a 14-year old runaway. The boy's father suspected something fishy when asked to wire twice the amount necessary to fly the boy home. McDonnell drove down and quickly figured that the sharply dressed man was impersonating a cop and called for back-up. The panicked perp had a record of child molestation and promised McDonnell a much bigger story if he'd go easy on him...that story revealed a nationwide extortion ring shaking down prominent closeted gay men desperate to buy their way out of a potentially public jam…it involved unlocked a nationwide investigation by the FBI and the NYPD, the first case of law enforcement working on behalf of gay men. Writer William McGowan turned up some new details on the largely unknown story and wrote about it in an article for slate called "The Chickens and The Bulls."
Part 3: Rent Crackdown and Outhouse Racing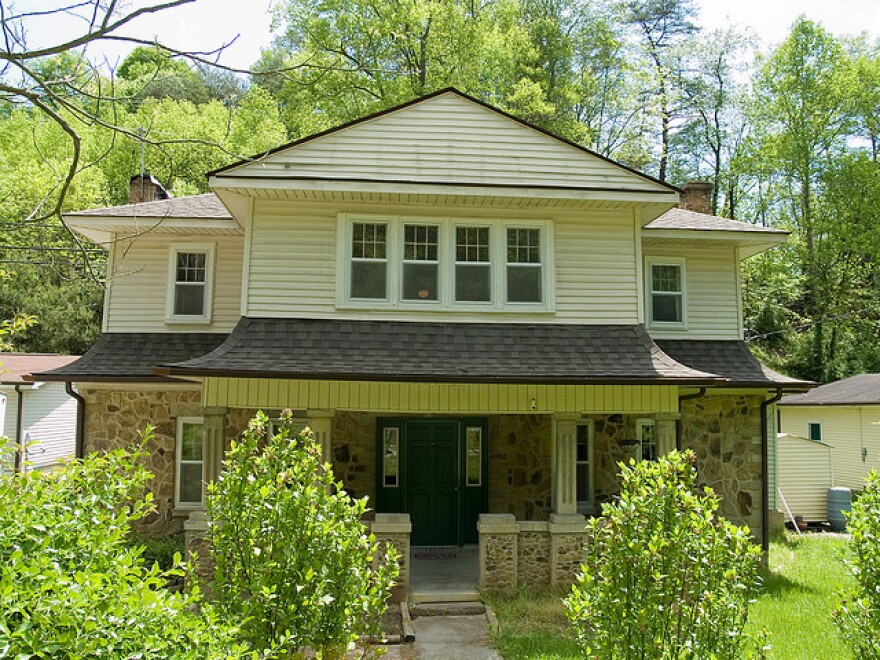 Increasing numbers of tourists turn to websites like craigslist and airbnb.com to find cheaper and more intimate lodging, the short-term vacation rental industry has exploded into a multi-billion dollar industry. For a while, these home B&B's and low-key online arrangements slept under the radar, but now lobbyists for big hospitality are encouraging states and cities to crack down, with New York City issuing over 1900 violations in less than a year to homeowners who rent out property for less than a month. Blake Fleetwood is a freelance columnist and former New York Times staffer. He recently wrote about the DIY B&B crackdown for the Washington Monthly.
And...
In a town of fewer than four thousand, tucked in a valley in Western Vermont, the fourth of July means one thing – an outhouse race. Yes, that kind of outhouse. The Bristol Great Outhouse Race is an eccentric village tradition that has been held for the last 34 years… and it draws quite a crowd. Sarah Reynolds has the story.
Check this video of the funny tradition:
Part 4: ZOOsk and Roomba
Remember how people used to joke about online dating? What once was an easy target for digs about desperate singles and social pariahs is now a success story for oodles of couples and dozens of highly profitable dating services. Among the unabashed masses of online daters these days is an unlikely demographic – the animal kingdom. Reyhan Harmancy is a staffer at Buzzfeed, where she wrote about how zoos use online dating methods to profile and pair species together.
And...
A clever Twitter handle got our notice recently when some of the smart folks we follow started tweeting about it. You might be familiar with Roomba…that round little robotic vacuum that cleans all by itself. Well now, through a string of tweets, @SelfAwareRoomba is telling a compelling story about coming to life, falling in love with a toaster, making an enemy of a child, and, in a storyline that got hundreds of people tweeting frantically, suffering a near-death experience after taking a tumble down the stairs. Well, we got just as caught up in @SelfAwareRoomba's tweets as lots of other people, so we decided to send him a message, to see if he would be willing to come out from behind the Twitter curtain for an interview.
Producer's note: we heard from iRobot after this segment aired, and they gave us this comment:
"@SelfAwareRoomba is a terrific example of how dedicated fans can use social media and social channels to create funny, engaging content about their favorite brands. We also love following the exploits of our favorite – and only – self-aware unit, and reassure owners that with the Roomba's laser towers, they'll be no tumbles down the stairs in the near future. Crushes on other appliances? No comment."
Wanna see some kittens riding around on a Roomba? Yes, you do:
iRobot's Dancing with Roomba video: