Dispatches from Ukraine from a Seacoast photographer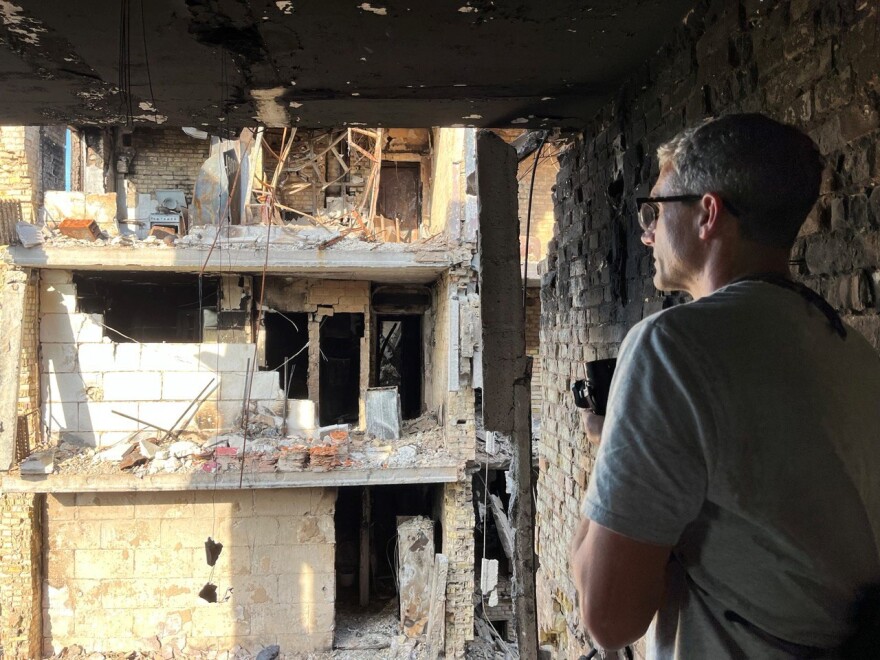 In May, NHPR interviewed Seacoast-based photographer Patrick Patterson when he traveled to the Polish border with Ukraine to document refugees fleeing the Russian invasion.
In late June, Patterson returned to Ukraine for two weeks. He shared audio diaries with NHPR that include reflections during his time there and when he returned home to New Hampshire.
Above is the recording that aired on NHPR, and below are full-length audio diaries from Patterson.