Rental Survey: N.H.'s Affordable Housing Market Is Tighter Than Ever
A new report from the New Hampshire Housing Finance Authority says the affordable housing market has gotten even tighter this year. The survey polled owners and managers of more than 23,000 market rate rentals across the state, earlier this year.
The results revealed that rent prices are rising and less housing is available.
The median rental price for a two bedroom unit increased 4% since 2018
The statewide vacancy rate decreased from 2% to less than 1%.

New Hampshire's vacancy rate is significantly lower than the national rate of 7 percent. The report details that balanced housing markets often have a 4-6 percent vacancy rate.
As a result, many residents are struggling to find affordable options. 42 percent of rental households in NH are paying 30 percent or more of income on rent, according to the report.
Dean Christon, the Executive Director of the agency, says that a tight housing market, especially with low vacancies, forces renters to make tough decisions.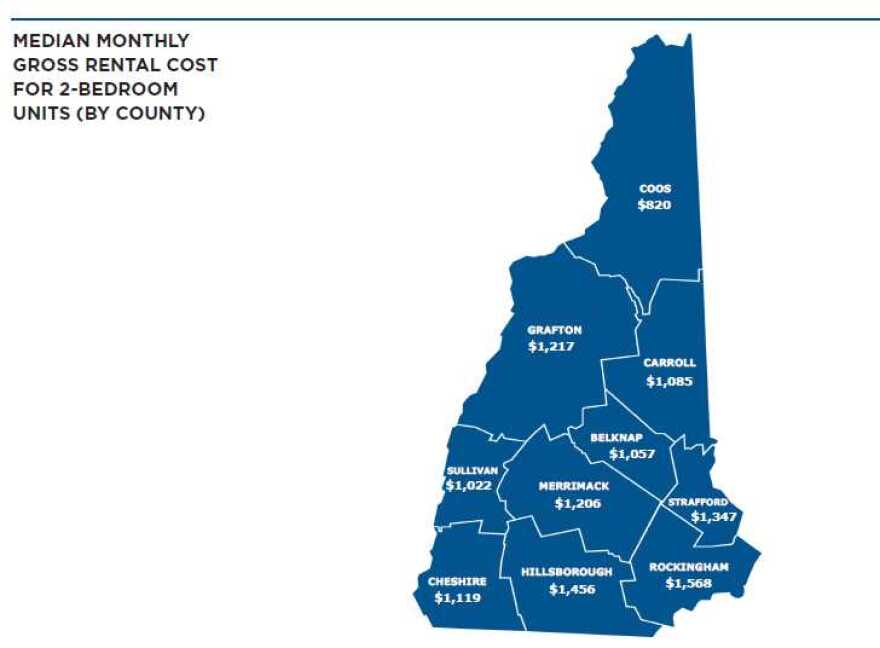 "Choice is more limited," said Christon. "So that might mean an individual household is going to have to travel farther for work. People would have to settle for a lower quality of housing. Less amenities."
Christon said businesses and their workers are one group feeling these aches.
"If the state is going to continue to grow its economy, we need to continue to grow and to support the workforce," said Christon. "You need an adequate supply of housing. It's kind of part of your infrastructure."