0000017a-15d9-d736-a57f-17ff91500002
Enviro. Groups Sue Casella, Alleging Pollution at Bethlehem Landfill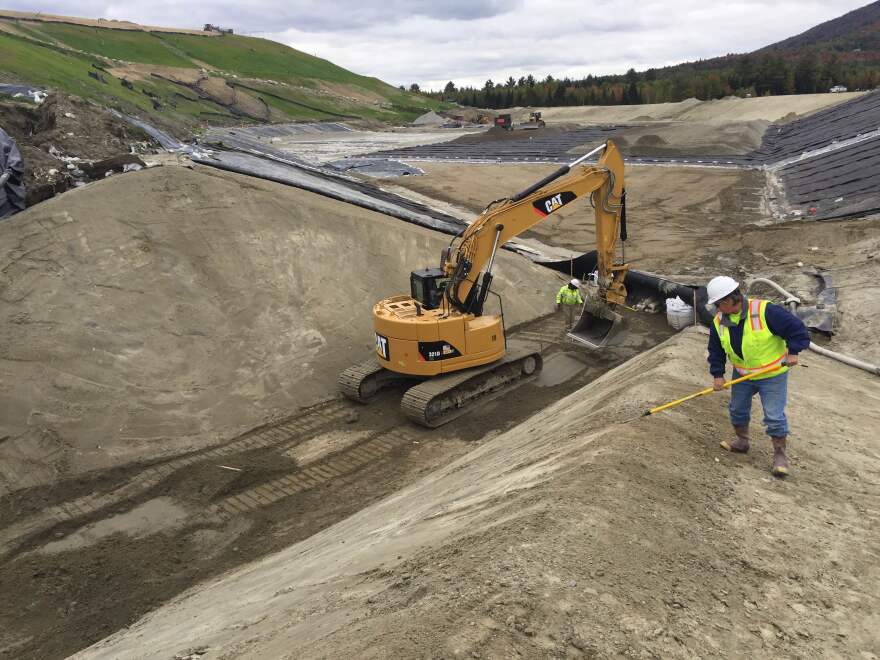 Environmentalists are suing over alleged water pollution at a North Country landfill.
The federal lawsuit, filed Monday against landfill owner Casella, comes from the Conservation Law Foundation and Toxics Action Center.
The nonprofits say state water testing data proves Bethlehem's landfill is illegally putting heavy metals, leachate and a suspected carcinogen called 1,4 dioxane into the Ammonoosuc River.
They're suing under the federal Clean Water Act to get Casella to secure a permit for that runoff. The suit also seeks remediation and penalties for environmental damage allegedly caused over the past five years.
The groups announced the suit was coming back in March, just before Bethlehem voters rejected, for the second time, a plan to expand the landfill.
At the time, a Casella spokesman dismissed the threat of a suit as a political stunt meant to sway that vote.
The company didn't immediately respond to a request for comment on Monday's court filing.
Read the full lawsuit: