What's Behind Steep Decline in International Adoptions?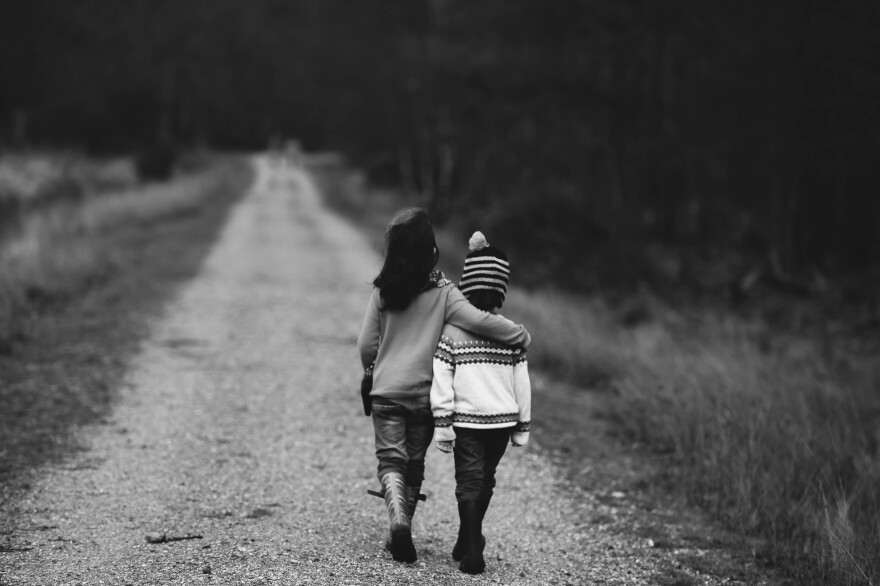 International adoption peaked in 2004: That year, Americans brought 23,000 children from foreign countries into their families. But in the decade since, there's been a remarkable decline. Last year, 5000 kids from other nations were adopted, which is a slide of 70 percent. Theories abound on why this sudden, dramatic drop-off occurred, but researchers say one thing is clear: Many Americans still want to adopt internationally, and they're frustrated that it's become far more difficult.
GUESTS:
International adoption peaked in this country in 2004. That year, Americans brought 23,000 children from foreign countries into their families. But in the decade since, there's been a remarkable decline - last year, just 5000 kids from other nations were adopted.
Theories abound on why this dramatic dropoff occurred: rising adoption costs, bureaucratic hurdles, and politics – as some countries such as Russia shut down foreign adoptions. But the reasons may not all be negative, says Janice Lessard Peightell, branch director for Bethany Christian Services' Northern New England office. Countries like China, South Korea, and Columbia are doing a better job of finding homes for children within their countries. Furthermore, the rules around international adoption have tightened up under an international agreement called the Hague Convention, in 1993.
Kelly Smith, a social worker who has spent more than 25 years working with adoptive families, says the new regulations under the Convention are a good thing. Fifteen or 20 years ago, she says, there were issues with adoption where, for example, the biological mothers weren't given full information about the adoption. In some cases, children were kidnapped.
It was a different story fourteen years ago, when Nancy Hirshberg of Wolfeboro adopted her daughter, Zea, from China. The adoption programs were well-developed, and there were many healthy girls available for adoption. As required by Chinese adoption regulations, Hirshberg traveled with a group of twelve adoptive families from the United States to pick up their children. She says that at first, she was hesitant about this process.
It's funny, it was almost the reason I didn't adopt from China. Because who wants to do this intimate personal thing with a group of strangers? [But] our group was just magical. So now, the girls all call themselves sisters, "China Sisters"...we see each other all the time...we're just a huge family now.
It took Hirshberg two years from her first inquiry about adoption to bring Zea home. She says that this is time frame is shorter than even a few years later, when some of the families in the group tried to adopt a second child and waited several years.
Once a child settles in to life in New Hampshire, it is important for the family to embrace the culture of the country where the child was born. One listener, Mary, says her daughter struggles with her Asian heritage to this day.
As my daughter has gotten older, she has rejected her Asian heritage and resents even the fact that she looks different. Despite being whole-heartedly embraced by my entire extended family, she looks and feels "different." I think this has been largely impacted by the lack of racial diversity in New Hampshire.
Hirshberg acknowledges that the lower racial diversity in New Hampshire has been difficult for her family as well, and says that if she were to go back in time, she would consider living in a larger city or more diverse area for her daughter.
On the other end of the spectrum, listener Pete from Loudon shared his experience with four adoptive children. He has one biological child, two foster children, one whose mother is Cuban, and two adopted children from Rwanda.
"We have a little bit of a United Nations family, so to speak, so we do get some quizzical looks when we're out," Pete says, but he also stresses that adopting two boys from the same country helps his family understand and preserve that heritage more fully.
Several listeners mentioned that in-state adoption, especially through the foster care system, is in high demand, and Smith agrees that this is process is rewarding and often quicker than international adoption.
If you are interested in learning more about adoption, please visit the links for the guests posted above. You can also visit Wide Horizons for Children, which is the adoption agency that Hirshberg used to find her daughter.