Kibby Pleads Guilty in Conway Kidnapping Case, Sentenced to 45 to 90 years
After nearly two years of preparing for trial, Nathaniel Kibby, the Gorham man charged with kidnapping and sexually assaulting a Conway teen in 2013, plead guilty Thursday evening.
Kibby, 35, struck a plea deal with prosecutors that included a sentence of 45 to 90 years behind bars and participation in a sexual offender treatment program.
In Belknap County Superior Court late Thursday, Nathaniel Kibby looked the judge in the eye -- and confessed.
Kibby faced more than 180 charges for kidnapping a then 14-year-old girl on her way home from Kennett High School in Conway and sexually assaulting her over the course of nine months at his home in Gorham.
Kibby's lawyer, Jesse Friedman, told the judge the agreement struck that day was intended to provide closure for all parties.
"There wasn't a lot in this choice for him – he wasn't offered something that was so great it would have changed the course of what would have happened to him before or after his trial," Friedman said. "But he decided today [Thursday] that he was going to take responsibility to save other people from the stress and tumble and everything that was going to happen during the trial."
The deal came about less than a month before Kibby was set to stand trial. Under the agreement, Kibby plead guilty to seven counts including kidnapping, sexual assault and threatening and tampering with a witness. All other charges were dropped including those that involved the possibility of federal prosecution.
In exchange, Kibby must serve between 45 and 90 years in prison and must complete a sexual offender treatment program. He will also have to serve his time outside of New Hampshire.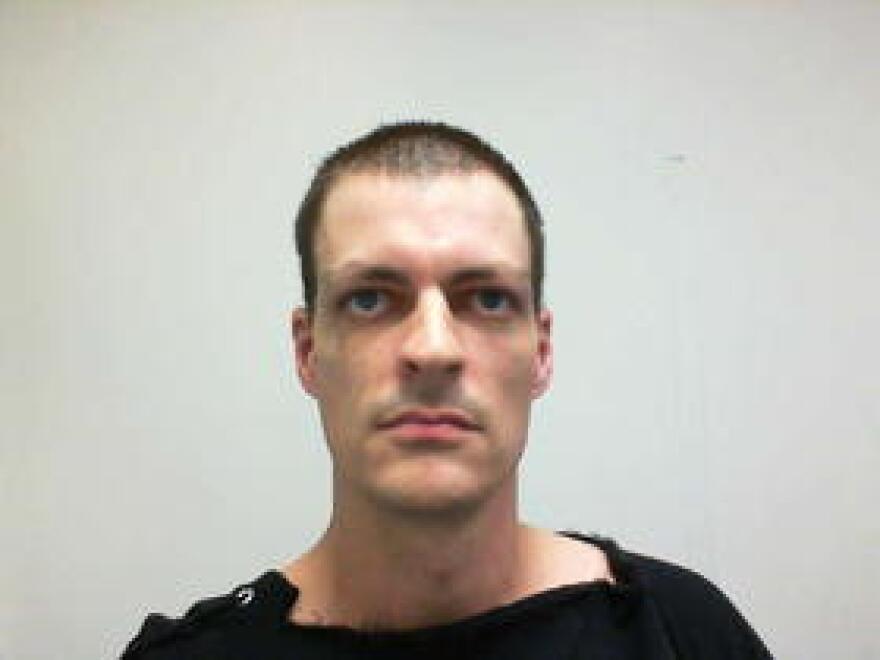 Although Judge Larry Smukler indicated he thought the sentence was too lenient, Associate Attorney General Jane Young, the lead prosecutor on the case, said avoiding trial was best for the victim.
"To save the victim the embarrassment to have to testify to what that monster did to her for nine and a half months, so for that reason we think this is a reasonable sentence," Young told the judge.
Young in her opening statement outlined the state's evidence against Kibby, including the victim's account, which at times was graphic and disturbing.
Young said in October 2013, the victim, who NHPR is not naming because of her age, was offered a ride by Kibby on her way home from school. Young described how the victim never met Kibby and asked that he drop her off at a store, so he wouldn't know where she lived.
But when he pulled over, Kibby pointed a gun at her and handcuffed her. He then brought her to his home where he held her for nine and a half months.
The victim –now 16 – attended Thursday's hearing alongside her family. She addressed Kibby before his sentencing.
"I wished things didn't have to work in the way that they do, but I need to be safe and so does my family, and I want you to know that I did not do this to you," she said stoically. "I did not put you in prison, you put yourself in prison."
She said her time in captivity still haunts her.
"Sometimes I don't feel like I am completely free, there are certain aspects of my freedom I can never get back," she said looking right at him. "But in the same aspect, I want you to know that I appreciate my freedom because of you, and that I enjoy and appreciate life because of you. And that I never look at sunshine in the same way, and that I never look at fresh air in the same way."
The victim's mother also spoke, her words a little less forgiving.
"I just don't know – I wish I could hear from you, why?," she asked through tears. "Like why – the whole thing? It's all I think about – can you please tell us why you did it?"
Through this, Kibby remained seated. And when it was his turn to speak, he apologized to the victim and her family – but said he was at a loss of words.
Before Kibby was handcuffed and escorted from the court, Judge Smukler wanted to make one thing very clear.
"That there is no guilt at all that rests on the shoulder of the victim – none whatsoever," Smukler said. "Any guilt in this case is you – nobody else."
Kibby has already served nearly 2 years of his sentence. Where he'll finish his prison time is yet to be determined.