Manchester Police: 2014 Crime Stats Show Little Change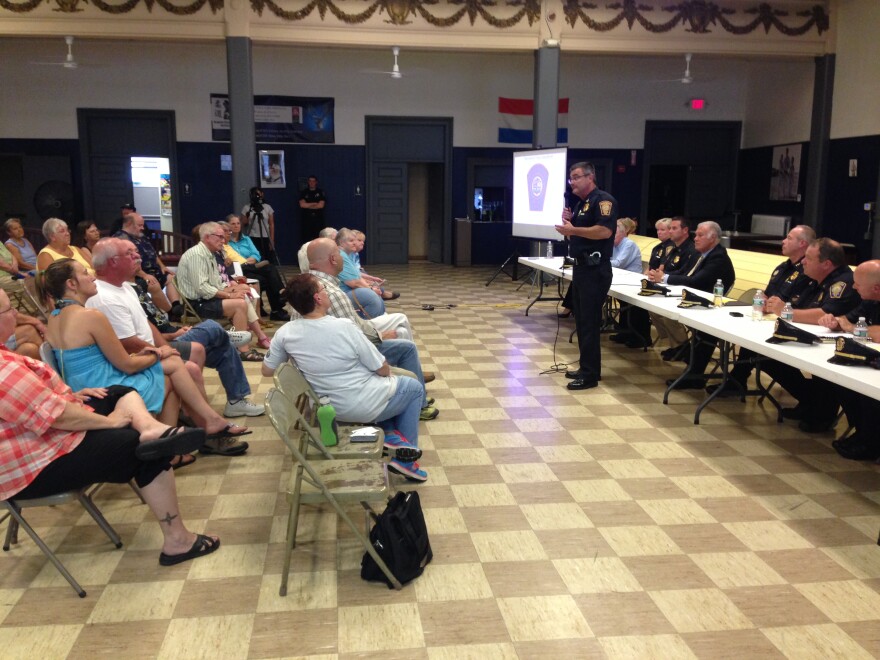 Manchester police say that while efforts to reduce property crimes in Manchester have shown some success, the total number of crimes since January is virtually identical to last year. The information was presented during a downtown community meeting hosted by the Manchester police department Tuesday night.
Officer Matt Barter, the department's crime analyst, says some of the numbers between January and June are looking good.
"For example our sexual assaults are down 47% from last year during the same time frame, our robberies are down about 5% and our burglaries are down 3%. So those are good numbers. We continue to strive and move forward to make those numbers even lower."
On the downside, aggravated assaults and motor vehicle thefts are both up. July last year saw a record spike of burglaries. Chief David Mara says so far July's numbers are encouraging.
Earlier this month, Manchester added 14 new officers, bringing the total to 226. And Mara says they're also in the process of hiring 10 more.