Dartmouth Grads Must Help Bring The World 'One Step Closer To Peace,' Nobel Laureate Says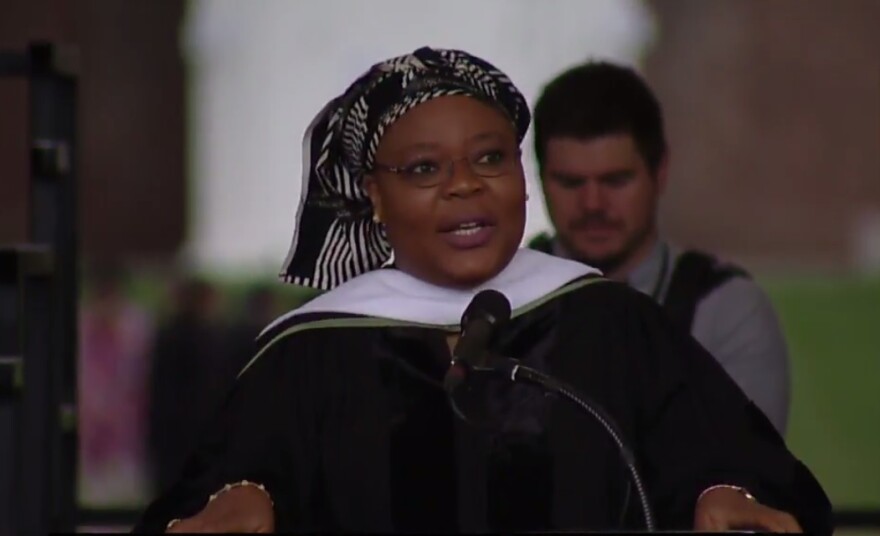 Dartmouth College is celebrating its class of 2016.
The school held commencement ceremonies Sunday, with 1,078 undergraduates among those receiving degrees.
The commencement speaker, Liberian human rights activist and Nobel Peace Prize winner Leymah Gbowee, asked for a moment of silence for the victims of the Orlando mass killing and urged the graduates to work against the forces of violence and racism.
"Each of you has a task of bringing the world one step closer to peace," she said. "Each of you has a task of lowering the statistics of violence through acts of peace and justice."
The New Hampshire College and University Council says more than 19,000 students have received degrees this spring from New Hampshire colleges and universities.