Need To Solve N.H.'s Budget Woes? Rep Says Legalize, Tax Marijuana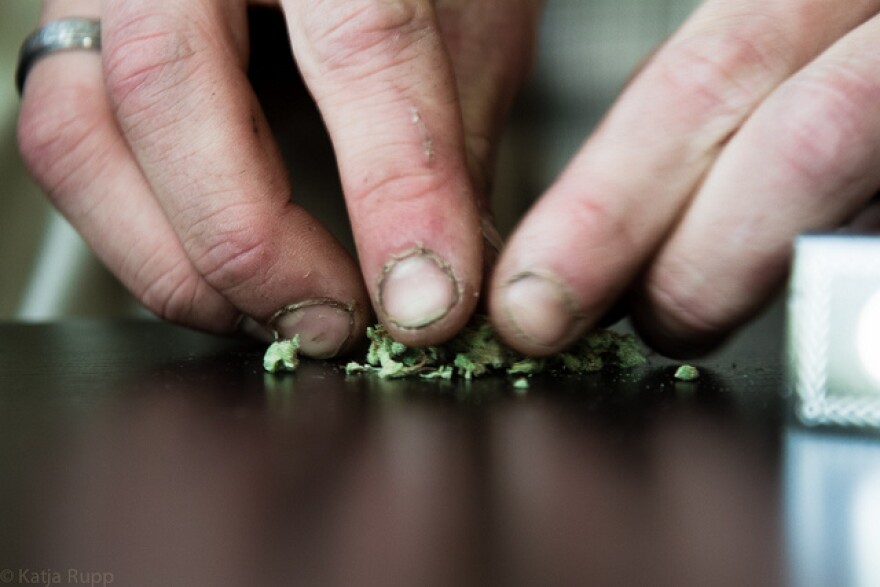 On the same day when Governor Maggie Hassan proposed relying on millions in revenue from a casino to fill budget holes, Representative Steve Vaillancourt says he has an alternative.
Legalize and tax marijuana.
Vaillancourt's bill, and variations of legislation to legalize or decriminalize the drug, went before a House committee on Thursday.
Representing the New Hampshire Association of Chiefs of Police, Enfield Chief Richard Crate Junior argued it's not worth the cost to society.
"Marijuana is the gateway drug. That's where it all starts."
But Cheshire County Department of Corrections Superintendent Richard Van Wickler supports the bill. He says the war on drugs is a failed policy.
"A vote in favor of this bill – here's what it will do – it will end discrimination against harmless people. It's a vote that will put illegal drug dealers out of business."
A UNH/WMUR poll last week showed support for legalization was at 48 percent. The state attorney general is opposed to the bill.