Bill Would Boost Funding For School Districts Offering Full-Day Kindergarten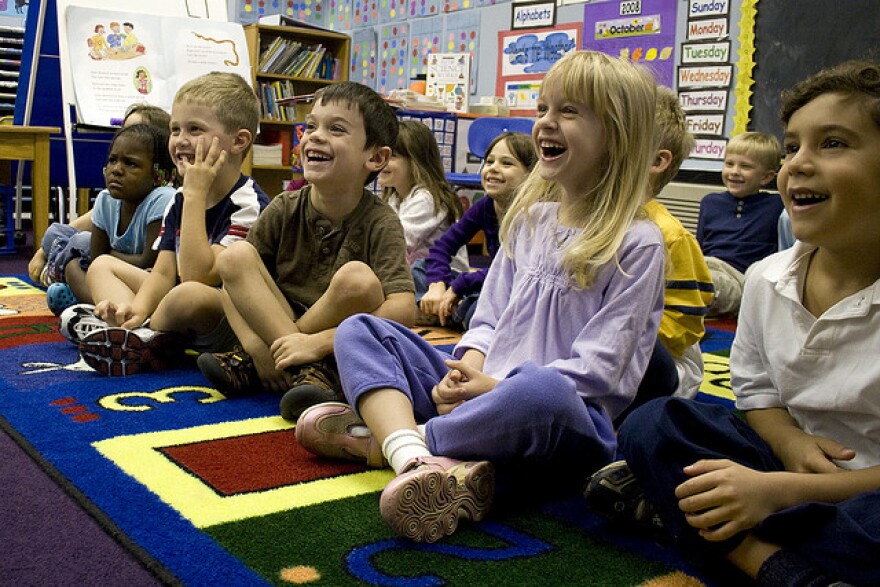 House lawmakers heard testimony Thursday on a proposal to increase state aid for students attending full-day kindergarten programs.
The state currently funds kindergarten programs at half the rate as other grades, even for districts that choose to offer full-day programs. Districts are required to offer at least half-day programs.
Executive Director of the New Hampshire School Administrators Association Carl Ladd was among those who spoke in support of the bill, which would require the state to provide the same amount of aid for all students K-through-12.
Ladd says districts that have chosen to offer full-day kindergarten are shouldering an unfair financial burden.
"Students in kindergarten are not less than students in the 1st grade through 12th grade. They don't require less education, less resources. They require the same and they should be treated the same."
The bill would not require districts to offer full-day programs, but would increase funding for the approximately 80 percent of districts that choose to do so.
It's estimated the proposal would cost the state approximately $14.5 million in additional adequacy education grants in the next fiscal year.
The state's new Republican Governor Chris Sununu expressed support for fully funding kindergarten during the campaign.