Word of Mouth 06.09.2012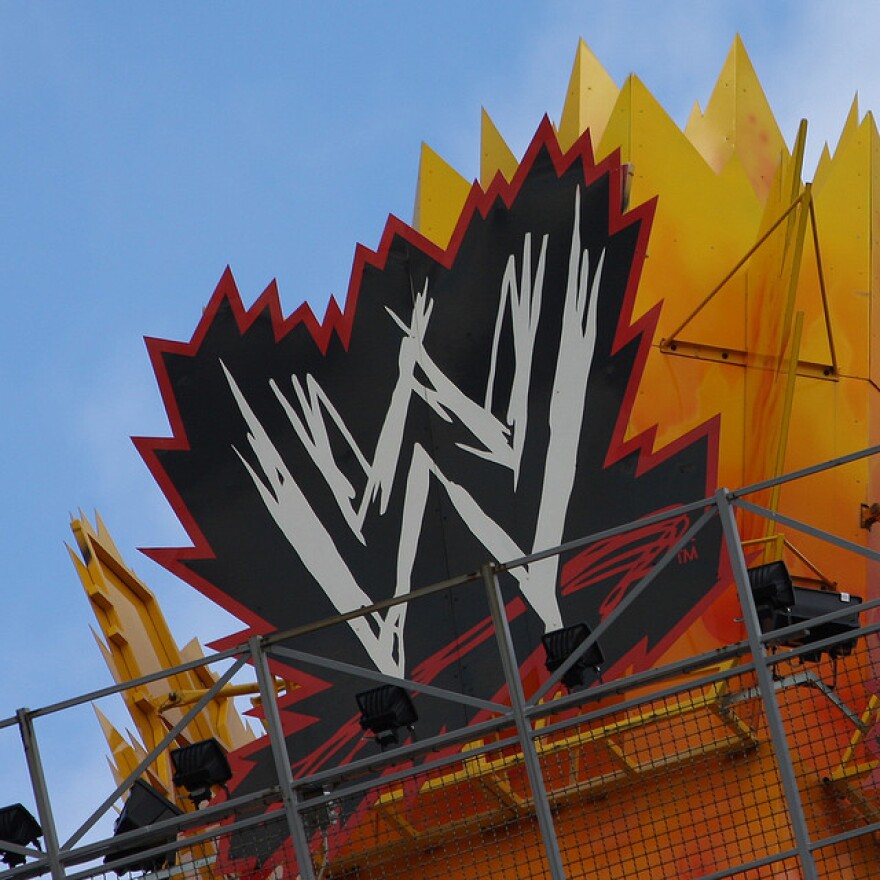 Part 1: Almost a Psychopath/Halden Prison
You may have heard the attention-grabbing statistic that that 10% of people working on Wall Street are psychopaths. That alarming number ignores the idea that psychopathic behavior exists on a continuum…or so says our guest Dr. Ronald Schouten. He's professor of psychiatry at Harvard Medical Schooland director of the law and psychiatry service at Mass General. He estimates that one in one hundred individuals could be diagnosed as manipulative, potentially violent individuals lacking feelings of remorse or empathy… but that a great many more fall just short of that clinical checklist. Schouten is co-author of "Almost a Psychopath," one of a series exploring the spectrum of behavioral and physical disorders.
and...
Recent dispatches from the trial of Norwegian mass murderer Anders Breivik have stirred politicians and online groups to urge Norway's justice system to re-examine its maximum sentenceof twenty-one years, given the severity of the charges. The trial has also prompted an inquisitive eye on Halden, the maximum security prison where Breivik could land if convicted. The bright, well-designed facility has been compared to a boutique hotel. Amelia Gentlemanrecently visited the maximum security facility and wrote a profile for the Guardian. She joins us now from the Guardian's offices in London.
Pictures of Halden from The Guardian
Part 2: Cricket/Sugar Hill Post Office
Even on this side of the pond, the pomp and pageantry of Queen Elizabeth's Diamond Jubileeis making headlines. A slower creep of old Britannia has been grabbing the American imagination…and vocabulary…cricket. Cricket is the world's second-most popular sport, and a staple in India, Pakistan, the Caribbean, and of course, the UK… America's increasingly diverse population is making for cricket hotbeds in the colony that first rejected British rule. Liz Clarke is a sports writer with the Washington Post and author of the article "Cricket Starts to Make Noise in the US".
and...
As of this week, residents of Sugar Hill have a very narrow window to pick up stamps and drop off mail. The town's post office, which had been open three hours a day, is now open for one half hour a day, 10:15 to 10:45 am. After that, residents will have to drive to nearby towns like Lisbon or Franconia.
Lissa Boissonneault is Sugar Hill's town clerk and tax collector, which makes her a regular customer at the post office. She tells All Things Considered host Brady Carlson how residents are taking this news.
A spokeswoman for the US Postal Service, by the way, told the Union Leader the following: "Sugar Hill is not a post office but classified as a NPU- NonPersonnel Unit where a rural carrier stops by on his/her route, services boxes and quickly provides money orders or stamps."
Part 3: Top Failed Weapons/Stealth Photography
The worst line of defense… in times of war, military strategists will toy with any hair-brained scheme that could help win the day – just the sort of desperate thinking that has led to some of the most bizarre and dysfunctional weaponry in the history of battle. Mental Floss contributor Judy Dutton compiled a list of ridiculous martial blunders in her article "9 Weapons that Failed Spectacularly, and One that Possibly Didn't".
and...
In December Fish and Game announced that for the first time they had captured photographs of Canadian Lynxalive in Northern New Hampshire. The photographer that snapped those pictures was an amateur biologist and student at UNH, named Peter Abdu.
When Abdu heads out to check his trail cameras, he gets really fired up.
"I'm so excited!" Abdu bubbles as he walks through the woods of Durham, NH. "It's been a while, this camera's going to have some good pictures on it. I know just from this location; the good spots always continue to produce, so I'm really excited. We'll have some otter, some beaver, some birds. You never know that's the best part, it's like Christmas morning every time you walk by!"
Abdu's camera is what's known as a homebrew, which means he built it himself. He takes off-the-shelf digital cameras and "hacks" them by adding motion detecting boards, waterproof cases, extra batteries, and external switches.
Basically, he turns them into motion detectors, and he taught himself to do it.
"I've had cameras that have started taking fuzzy pictures and I go online and go 'Hey, why is my camera taking fuzzy pictures?' and someone replies back 'oh, it's the lens motor gears, you need to take it apart," Abdu recounts, "You know, I spend six hours opening the lens up, cleaning six tiny tiny gear
The cameras that homebrewers like don't have moving parts that might break or freeze up in the cold, they can turn on and take a photo quickly before the subject slips away, and they don't use much battery. The best homebrew cameras are actually pretty old.
"Some of these cameras were used in the early 2000's," explains Abdu, "and there's this whole, like secondary industry because of the homebrew camera market on e-bay, where there are these giant bidding wars where these cameras start off at 34 cents, and these bidding wars just go up, these cameras usually going anywhere from like $30-$50."
Abdu says there's a whole homebrewing community where everybody knows everybody, and everybody's looking at the same old cameras online.
He says people "just don't know what they have and they say I'm going to sell this old junk camera online, and then they have 52 bids or something."
For photos taken by Peter Abdu see our post on his segment:
http://www.nhpr.org/post/other-homebrewing-modified-cameras-catch-rare-nh-wildlife
Part 4: Grandparents and Eggs/Baby Gear
We begin with a new strategy for wanna-be grandparents. There's a growing trend among women in their thirties and forties to freeze their eggs in many cases, to increase the chances of becoming a mother later in life, after establishing a career, say, or finding the perfect partner. The procedure is still considered experimental, and the cost is staggering. However, doctors are reporting a new wave of underwriters supporting egg-freezing patients, their parents. Elissa Gootman wrote about this story for the New York Times.
Eggsurance: Everything Egg Freezing
and...
If you're scanning registries for a friend's baby shower or prepping for your own bouncing new arrival, one thing is clear…baby stuff ain't cheap. Jamie Page-Deaton is managing editor of US News Best Cars, and she's got a rundown of some pretty unbelievable gadgetry new moms are coveting:
A "safer" car seat base.
And, can this device interpret your baby's cries?