N.H. Lawmakers Spar Over Newly-Minted Medicaid Work Requirement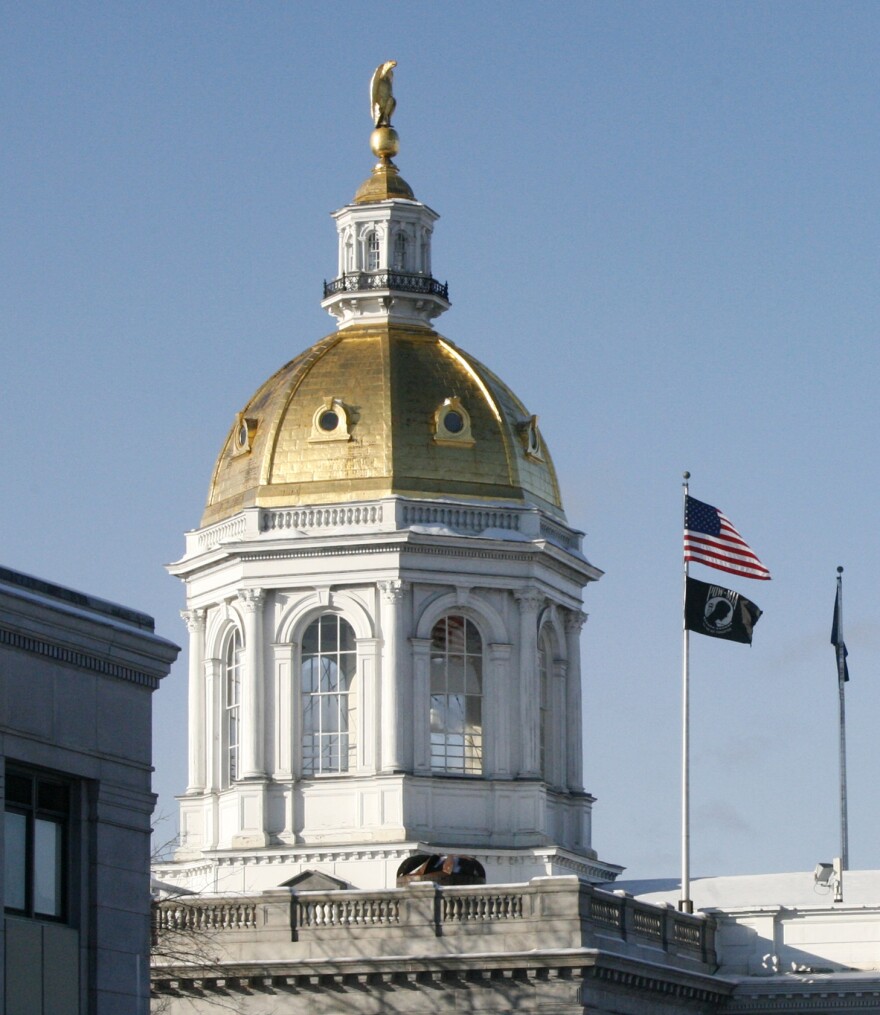 A battle is brewing over the state's new Medicaid "community engagement requirement," which requires certain beneficiaries of Medicaid to engage in various activities, including attending school or holding a job in order to receive coverage.
New Hampshire is one of a handful of states with this type of arrangement, often called a "work requirement."
But although Wisconsin, Michigan, Arizona, and Kentucky have all been cleared by the Federal government to impose work requirements, Arkansas is the only state actively reviewing compliance at this point, according to Mattie Quinn, health and human services reporter for Governing magazine.
About 18,000 people have lost insurance in Arkansas due to compliance issues, Quinn said.
"A nonpartisan committee has asked the Governor to put the program on hold because it hasn't been working as intended and too many people have gotten kicked off and there's data to prove that people who qualify for exemptions have gotten swept up in it," Quinn said on NHPR's The Exchange. "But the Governor is standing by the program." (For the full conversation, visit here.)
New Hampshire's work requirement, which was key to a bipartisan agreement last year extending Medicaid expansion another five years, is even more demanding than the Arkansas plan, which requires 80 hours of activities a month and exempts people 50 years and older. New Hampshire's plan requires 100 hours a month -- the most of any states with Medicaid work requirements.
Still, Senator Jeb Bradley, one of the main architects of New Hampshire's Medicaid expansion program, as well as the work requirement, says there are many protections in the state's plan, allowing for exemptions, such as medical conditions or substance abuse treatment.
"I think that we recognize that there are certain situations that are difficult for people. That's why we had twelve ways of complying with it," he said.
Meanwhile, Democrats have introduced legislation that would either remove the work requirement entirely, or, as proposed in a Senate bill, revise the program -- reducing the number of "community engagement" hours to 80 and exempting people over 50 years old. Another provision in Senate bill 290: If 500 people lose health insurance, the state will end the program entirely. The prime sponsor is Democratic Senator Cindy Rosenwald.
Bradley says those changes, among others, reduce the original work requirement in SB 313, which he says was painstakingly crafted last year by lawmakers, including Senator Feltes, to "a shell of itself; it's a work requirement in name only."
Senator Dan Feltes, Democratic majority leader, says Rosenwald's bill eases up on certain requirements, helps to remove barriers to attaining employment, and strengthens the bipartisan deal reached last year. He also faulted the Trump Administration for making certain changes to the state's original work-requirement waiver, claiming the Administration aims to "kick people off their health insurance."
Bradley strongly disagreed with that.
"The Trump administration allows New Hampshire residents to self-attest to their hours on working. That's a huge protection that wasn't in our bill to being with," he said.
Although the state's program officially begins on March 1, people subject to the work requirement will have 75 days before they actually have to submit their hours.
Mattie Quinn says many will be watching what happens in New Hampshire closely. "Arkansas is a big lesson on what not to do," she said. "What happens in New Hampshire and Indiana is really going to shape the conversation moving forward."