Commission Recommends Changes to New Hampshire's Right-to-Know Appeal Process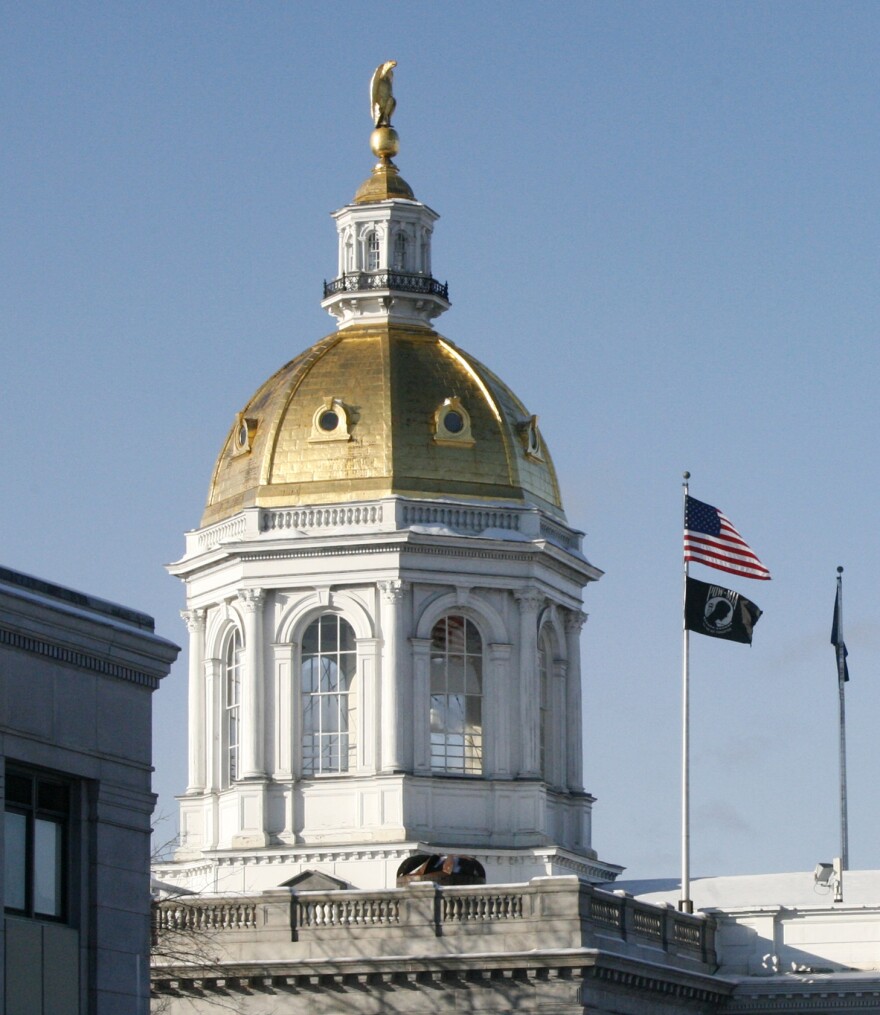 A commission tasked with reforming New Hampshire's law on open records requests, released a report last week recommending a new process for citizen complaints.
The commission is advocating for an extrajudicial system so citizens can appeal when public officials refuse to grant records requests.
Morning Edition Host Rick Ganley spoke with Sen. Bob Giuda, chair of the Right-to-Know Study Commission, about the report.
(Editor's note: this transcript has been edited lightly for clarity.)
What's the present system that citizens have to go through to appeal a denied records request?
Well once the records request is denied, at present the only recourse is to go to superior court. Filing fees and generally attorney's fees—the cost mounts into the thousands usually, which is a significant barrier to ensuring open government and access to government records. So, that issue has been percolating. New Hampshire is ranked currently 49th of the 50 states in terms of transparency and access. Certainly a situation we can't tolerate, and we're going to work to fix that with what the commission's report.
So you see it as a huge barrier, or a huge deterrent actually, for people to actually go in and appeal this?
Well if I were to go to my select board, and they would say no, I would then have to go to court, which again most people don't have $400 for filing fees, and then thousands of dollars of attorney's fees for pleadings, and motions and filings. Even though the court does a grant to expedited status, there's still the cost of lawyers and so forth.
So why does the commission feel that an extra judicial system would benefit citizens?
It would cost citizens nothing. They would appeal to a commission. Our legislation is basically establishing a commission. That commission would select highly qualified candidates to be ombudsman. And a complaint would go directly to the commission, be handed to an ombudsman, and immediately worked on without filings, and pleadings, and fees and so forth. The ombudsman will be selected very carefully by the members of the commission. Members of the commission will be selected carefully. We put some pretty strict guidelines on to ensure that it's not dominated by any particular interest other than citizens. The majority votes on this panel will be ordinary citizens. It can't be lobbyists, can't be government agents—that type of thing.
And the report was recommending requiring public officials themselves to have more trading on the Right-to-Know law. As you said, this can really vary around the state, depending the municipality. What effect does the commission think that will have on disputes between citizens and public agencies in general?
I think it will be significant. We have no formal requirement for any education on Right-to-Know. And as government gets more complex, and more and more bodies are formed: zoning boards, planning boards, zoning boards of adjustment, regional planning commissions. All these things can do to proliferate, to deal with issues that face us locally and statewide, the need for education I think will bring a drastic reduction in the number and type of complaints we get.
What were the most common complaints you were hearing from citizens as the commission was gathering data on its recommendations?
Typically from boards or agencies, which frankly didn't want to disclose financial records. And frankly the testimony that we had was compelling. These are school boards and SAUs, specifically they SAUs, and I don't single them out. This is the instances that were brought to testimony, where mischief was being done, and the records which should have been provided, for example to a specific school board member, were denied. And then once they went to court and got the records, it was disclosed that there was significant malfeasance in the spending of money by the school administrative unit. And so these types of things are there. We worry about situations where in an exigent circumstance, a town meeting is coming up and a meeting is held without notice, or those types of things that can impact actual warrant articles or perhaps legislation. And of course, town meeting happens once a year, and if you need it stopped, then it's very important to be able to expedite this.
Now Right to Know law advocates have been pushing for reform for years without any success. How do you expect that this report will be received by the legislature?
I think it will be received well, because it's non-combative. It's non-confrontational. It takes a situation, which is clearly an inhibitor to ordinary citizens from moving forward to ensure transparency in government. And that is key to maintaining our system of government in the hands of the citizens.