0000017a-15d9-d736-a57f-17ff91500002
Portsmouth City Officials Divided on Legality of Plastic Bag Ban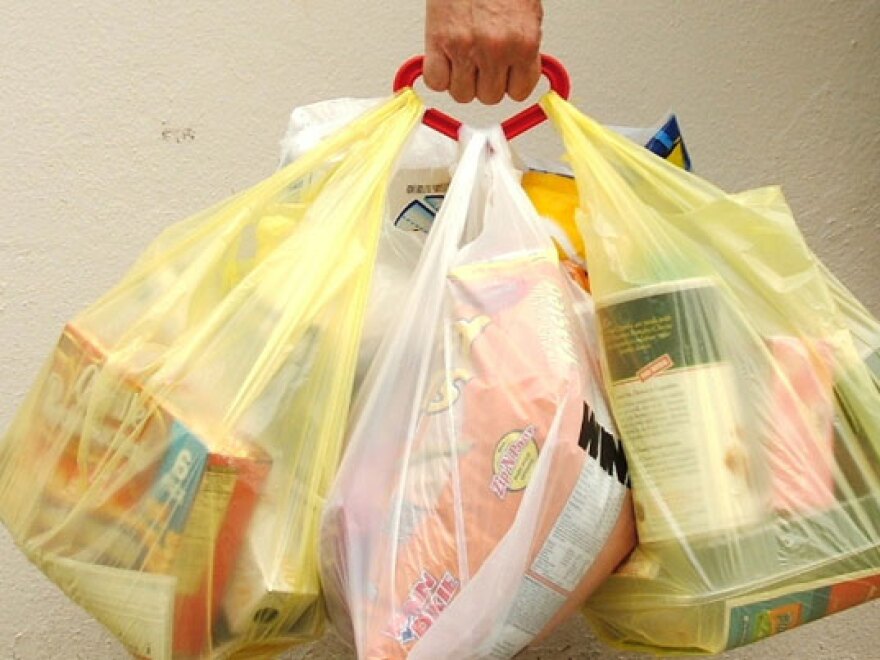 Portsmouth's City Attorney is advising City Councilors not to pursue a ban on single-use plastic bags. It's the latest in what has been a persistent legal question about whether municipalities have the authority to enact such a ban.
By and large, towns and cities in New Hampshire can only do things the legislature says they can – actions that are spelled out in what's called 'enabling legislation.'
But when it comes to regulating plastic bags, there is disagreement about whether that enabling legislation exists. Some think a statute that gives towns the power to regulate solid waste is enough. Others don't.
In Portsmouth, where the City Council has been discussing a ban on plastic bags for over a year, City Attorney Robert Sullivan is now advising against it. He points to a recent committee vote at the statehouse during which legislators specifically said existing law doesn't give towns this power.
"With this action of the state legislature, it really seems like one could not go ahead in good faith to ban plastic bags because the duty has been made clear that cities and towns don't have that authority."
But City Councilor Brad Lown, the main proponent of the measure and an attorney himself, says a statement from one committee in the House of Representatives does not a legal opinion make.
"A lawyer once said to me, when I made a statement of law, that he would be impressed if I had a black robe on. And what that means is, statement from legislators should be given the weight they deserve."
In other words, Lown says the committee's opinion doesn't necessarily carry a lot of weight beyond the capital.
Meanwhile, Lown and other Councilors have unsuccessfully appealed to the state's executive branch for clarity. Both the Attorney General and the Department of Environmental Services declined to offer a legal opinion.
The proposal to ban plastic bags has its first reading at tonight's Portsmouth City Council Meeting.
Lown says he will push the council to go ahead with the ban even if it means a legal challenge. At least that way, he says, the question can finally be settled.