PSNH Scrubber Investigation Set To Forge Ahead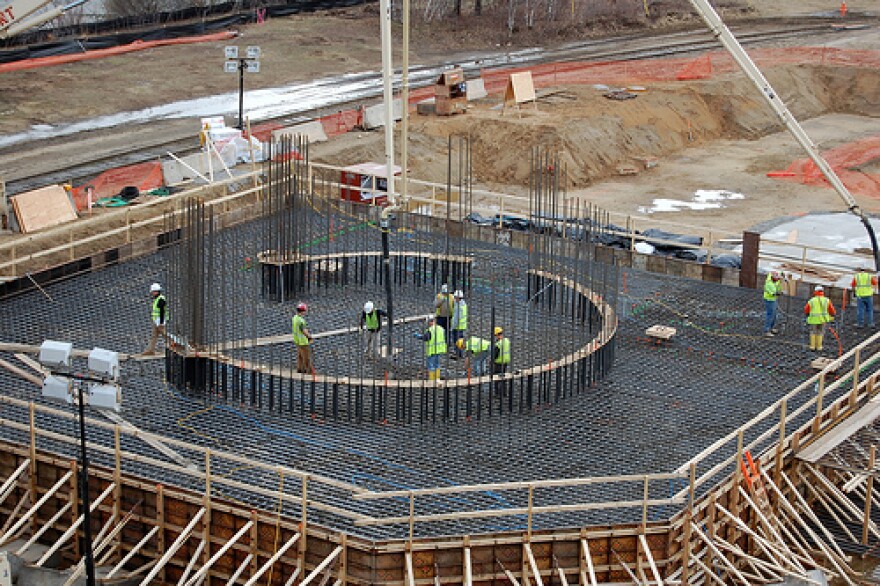 A legislative committee got an update Tuesday on the investigation into the cost of a scrubber that cleans emissions from the state's largest coal plant. Public Service of New Hampshire's Merrimack station.
This spring the Public utilities commission will ultimately decide if PSNH spent a reasonable amount on its scrubber.
PSNH says it did, and tried to appeal to the Supreme Court saying it was legally mandated to install the scrubber, so it didn't matter that the scrubbers cost nearly doubled from estimates
"Their argument was… 'all you get to look at, PUC, is whether or not we spent the money properly' – period," Ann Ross general counsel for the PUC told lawmakers. She noted the supreme court weighed in last month and that "PSNH has not prevailed on that argument."
PSNH argues that the reason the price of the scrubber ballooned from an early estimate of $250 million to a final cost of $422 million is no mystery. The costs of materials needed were part of it, but also once engineers were paid to grapple with realities of the site – like the complication that two boilers in the plant were being hooked in to one scrubber – more accurate estimates were produced.
They say an independent review conducted by consultants hired by the PUC confirmed that. "These experts, not me, these experts concluded that it's not unreasonable to have the costs as they ended up," says PSNH's VP of generation, Bill Smagula. Essentially it was a tricky project on a tricky site.
Regulators will hear final arguments about the scrubber in March, when the question comes before the full commission.